The First Thing I Have Learned in China -- Riding Bicycle
Views:808 Time:1/25/2018 4:26:18 PM
(Editor's note: our protagonist today--Lamek nghidileko comes from South Africa. She has been enrolled in Wenzhou University for her further study of mechanical engineering (English-medium))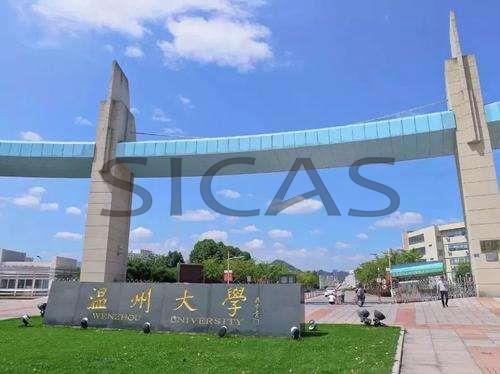 It was on a rainy day that Lamek nghidileko arrived in China. Her flight has been delayed for almost six hours due to the weather. Lamek was very tired after hours of flight, but she was far more excited for being in China for the first time. David and Joe, two great members of our SICAS student care team, took her to the nearby supermarket to buy some snacks, during which David and Joe introduced some products on the shelves. They told her their own shopping experience: which one tastes good, which one not and what store to visit for the best value.
On the second day, David and Joe showed Lamek around the campus. She said:" The university is great, but it is too big for me to travel on foot. It would be nice if I could ride a bicycle." But Lemek coudn't ride a bicycle. Having learned about this, David and Joe borrowed a bicycle from their classmate, and taught her how to ride it. Now Lamek knows how to ride a bicycle and owns her own one.
---
Click here to start your application.
Contact us if you are interested in studying in China
Whatsapp: +86-15318861816
Email: service@sicas.cn
---
Read also:
Bright Employment Prospects for MBBS Study in China.
Top Ten Universities for Medicine Study in China.
List of Institutions and Scale of Enrollment for Undergraduate Clinical.