Leticia: Privilege And Honor to Study in China
Views:566 Time:1/25/2018 4:42:11 PM
(Editor's note:Leticia Lopez Geada, from Cuba, with the help of SICAS Advisor Coco, has been enrolled by Liaoning Medical University. She is going to study MBBS in Liaoning Medical University in 2016 Spring)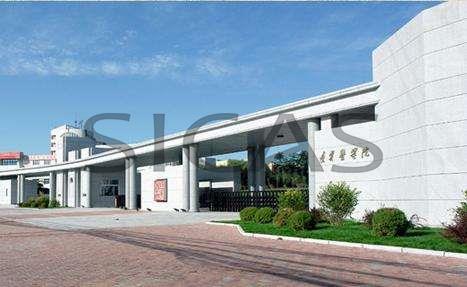 For as long as I can remember, when someone asked me what I wanted to be when I grew up, I would say "A doctor, just like my dad." I first heard about the possibility of studying in China through a friend. He advised me that I should apply through SICAS which is a well-renowned agency in China. Not only do they specialize in educational development, but they also make countless students' dreams come true- including mine.
I was very fortunate to have the best consultant named Coco help me. From the moment I started talking to her, I knew I was in good hands and that she would do anything and everything in her power to help me through the process of applying to one of the most prestigious medical universities in China- if not the world. Moreover, she answered all my questions with patience and respect. SICAS not only allows you to study what you have always dreamt of studying, it is also there every step of the way, to answer every question and extinguish any doubt. The skype interview was the part I was dreading the most, wondering what they would ask me. But it was not bad at all, and it was over before I knew it.
My friends kept asking me "Why China?" Well, why not China? It has one of the most diverse, rich cultures in the world. Where everyone is treated equally and with respect no matter your age, gender, race, religion or circumstance. I am truly honored and blessed to have been admitted to the wonderful Liaoning Medical University and I'm even more blessed to have SICAS by my side from this moment onwards.
It is truly a privilege and an honor to be able to study in China, I would, without a doubt, recommend it to anyone.
---
Click here to start your application.
Contact us if you are interested in studying in China
Whatsapp: +86-15318861816
Email: service@sicas.cn
---
Read also:
Bright Employment Prospects for MBBS Study in China.
Top Ten Universities for Medicine Study in China.
List of Institutions and Scale of Enrollment for Undergraduate Clinical.