Congratulations to SICAS Student Mr. Mounhir Becharir Who Has Got Admission of Tsinghua University
Views:548 Time:1/26/2018 11:52:30 AM
Congratulations to SICAS student Mr. Mounhir Sajjad Bechari who has got admission to Master's Program in Chinese Politics, Foreign Policy, and International Relations (CPFP) of Tsinghua University.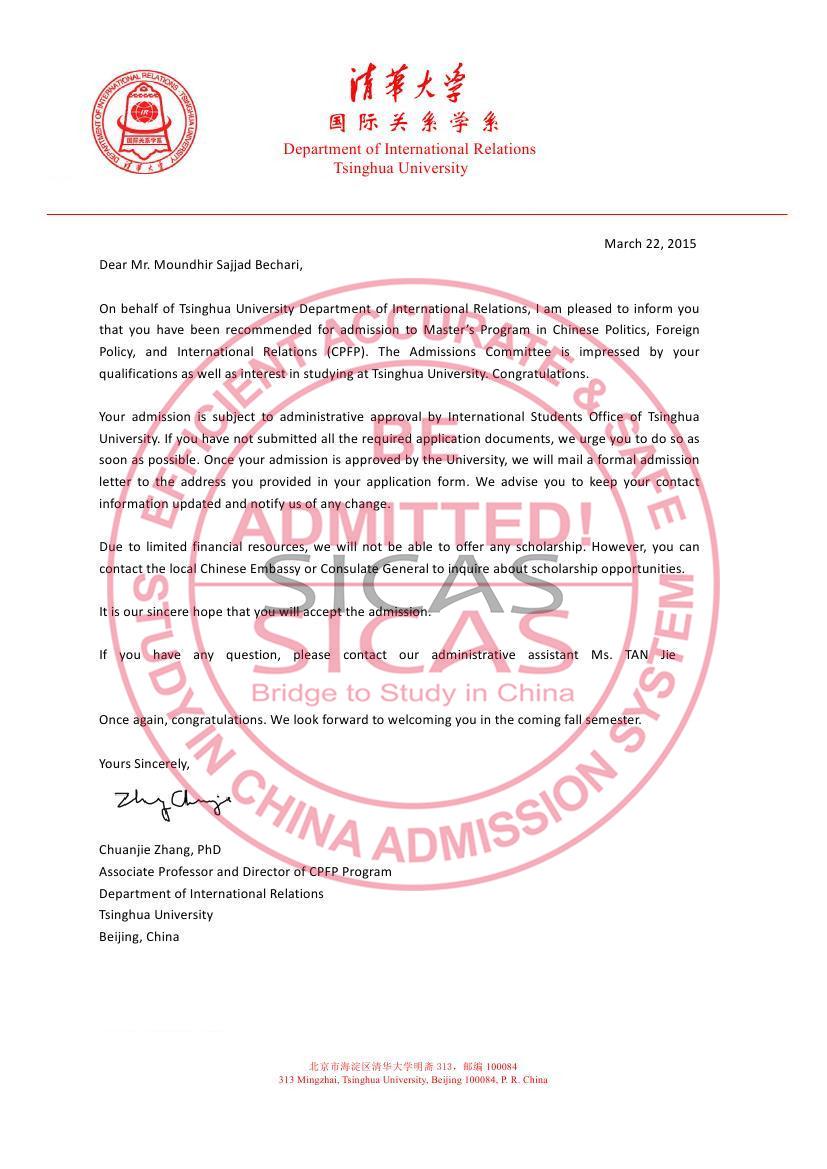 ---
Click here to start your application.
Contact us if you are interested in studying in China
Whatsapp: +86-15318861816
Email: service@sicas.cn
---
Read also:
How to apply Chinese universities.
Study chinese online, anytime & anywhere.
International students' colourful life in China.
Apply Chinese universities with scholarship.