My MBBS Dream, My Study-in-China Story
Views:639 Time:1/24/2018 10:39:08 AM
(Editor's note: Pasha was accepted in program MBBS by Shenyang Medical College through SICAS this September. It's his dream to study MBBS in China. Let's read his study-in-China story together.)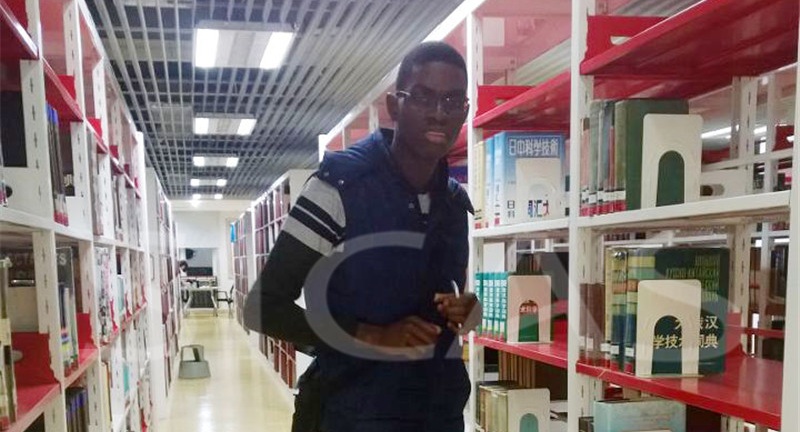 Recent Photo of Pasha(provided by himself)

First and foremost,I would like to say thank you to SICAS for making my application to study in China possible.


How I Knew SICAS.

Before I got to know SICAS, I had made a lot of applications which did not turn out successful. I was almost losing hope, when I finally stumbled upon SICAS after typing a random search term 'study in china' in Google search engine. At first, I did not plan to follow through with the applications online, because I had doubts about online transactions. Nevertheless, I decided to sign up, and in just a short space of time, I received a message from one of SICAS advisor William(Very friendly person I should say). To cut the story short, the admission process was taken over by SICAS, all I had to do was just send them my documents and the rest is history.


My application.

After my application was completed. I received my pre-admission notice from Shenyang Medical College in just a few weeks, I must confess though, that it took some time for me to receive my admission notice, it arrived 3 days before the deadline date. Nevertheless, when I received my admission, my parents were excited they even sent an appreciation message to my advisor. I realized later after I came to China that, actually it was just the university which delayed the application. As I am writing this, there are still some student's due to arrive for our batch this December. I guess am even lucky I made it before any classes commenced.


Life in China.

Life in China is awesome. The institution I am at is awesome, it has a very good library and a lot of good classes also. I have only been here for just a few months but the experience is great.

Once again I would like to thank SICAS and the entire crew including William my advisor for making it possible for me to come study in China.I would definitely recommend SICAS to every international student who wishes to study in China. IT IS EFFICIENT, ACCURATE AND RELIABLE. IT IS SICAS.
SICAS ( Study in China Admission System) Welcomes you all to apply to study in universities in China.
Website : www.sicas.cn
Email:service@sicas.cn
Whatsapp: + 86-15318861816
---
You could also be interested in:
---