Mauritius Student Tamara Shares Her Study Life in Dalian Medical University
Views:677 Time:1/24/2018 10:40:49 AM
(Editor`s note: Wanna choose a coastal city to study English taught MBBS program? Let`s follow Tamara and experience study life in Dalian Medical University together with her.)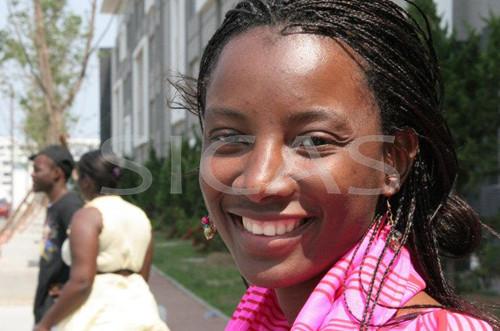 Tamara in Dalian Medical University
Why I choose Dalian Medical University
I choose Dalian Medical University due to Dalian is a coastal city just like my hometown Port Louis. Better yet, Dalian Medical
University opens English-medium clinical medicine MBBS programs which helps me overcome the difficult of learning Chinese and it
is one of the top universities for medicine study in China.
Classes in my university
The schedules are flexible. Besides learning from textbooks, we have many chances to practice and research the subject we are
interested in. We also have opportunities to attend group dissuasion, where I always learned things from my classmates.
My impression to the teachers
Our teachers are professional and speak fluent English. We can ask questions at any time and teachers answer them in a
professional way. Moreover, our teachers often encourage us to practice Chinese in class and outside of it. I have been studying
here for two years so far. Now I can even use Chinese to communicate with my Chinese friends.
My colorful spare time
My spare time is funny and interesting, such as listen to music, go shopping. The most amazing things is my university is at the seaside, my friend and I often have picnic or BBQ at the beach. When I miss my
family I always taking a walk by the sea. This makes me feel at home.
SICAS ( Study in China Admission System) Welcomes you all to apply to study in universities in China.
Website : www.sicas.cn
Email:service@sicas.cn
Whatsapp: + 86-15318861816
---
You could also be interested in:
---