Tei Za Man Shares His College Life in Shenyang
Views:532 Time:1/24/2018 10:42:06 AM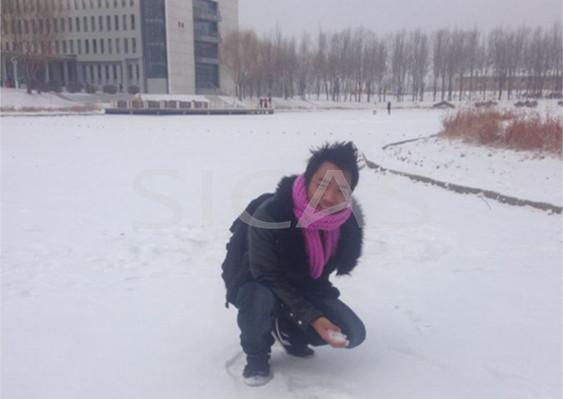 Tei Za Man in Shenyang Medical College

Thank you for giving me a special chance to share about my college life in Shenyang Medical College.
If I introduced myself, I am Tei Za Man (in chinese Tai Zi), from Myanmar.
Shenyang Medical College is situated in the beautiful city of Liaoning Shenyang. Its a large campus and very nice buildings with the beautiful of lake, football ground and Gym. The Authority and teaching are also very good.
Chinese character is very interesting, we can draw as picture of human and animal as its derived from picture of natural phenomenon. All teachers are very care of students, especially Foreigners. They serve every sport and all foreigners also can play when we get free time. They serve for us whatever we request and ask. Their lectures also very good, it's unbelievable for me.
The climate also very nice with cold and snowing. Its my first time that I have seen snow in mylife. We can make snow men and sometimes we think that we are performing like in Movies. Its make us more fresh. we can also breath the fresh air sitting near by lake.
All chinese peoples are very attractive and so friendly. I think I am the most lukiest person to get admission in here. Sometimes I think that I don't wanna graduate, wanna live in beautiful city of shenyang.
Let me stop here.