Appreciation to All SICAS Service Team Members
Views:781 Time:1/24/2018 10:07:11 AM
( Editor`s note: James is from Tanzania and now majoring in Petroleum engineering at China University of Petroleum )
Hello! I am James from Tanzania and I would like to extend my gratitude to all SICAS service members for helping me out in my application to study in China.
First and for most, I want to thank you all for the good cooperation you showed from the beginning of my application up to my arrival in China, the care you showed me is what makes me grateful in expressing how thankful i am. It has been wonderful applying through your fast and secured admission system as I had to follow only four steps up to receiving my admission notice letter.
Coming to China had been my first time experience, so I was a bit scared. But through your student's advisers it was an easy task to accomplish as my SICAS student's adviser (troy) went hand in hand in helping me out in all the necessary things I had to do from the airport up to the intended university.
Thank you a lot SICAS service team as currently I am student of China University of Petroleum majoring in Petroleum engineering. Without the help, support and cooperation you showed me from the start, all this would have been impossible.Therefore I am greatly thankful for your help in brightening my future.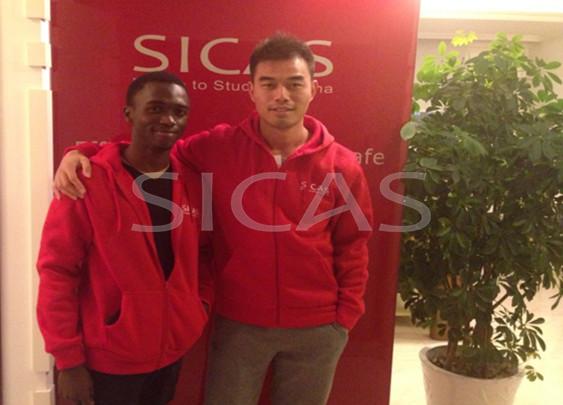 James and his student adviser Troy
---
Click here to start your application.
Contact us if you are interested in studying in China
Whatsapp: +86-15318861816
Email: service@sicas.cn
---
Read also: