South Africa Girl`s Comments to SICAS Advisor Tina& SICAS Team
Views:896 Time:7/29/2022 1:18:40 PM
Editor`s note: Congratulations to SICAS South African student MEMORY NKUNJANA who got her admission letter in Ningbo University.
She sent a video record to appreciate SICAS Tina and SICAS Team. the following is what she said:


"Good day everyone


Good day SICAS team


I'm MEMORY NKUNJANA, a 23 year old south african citizen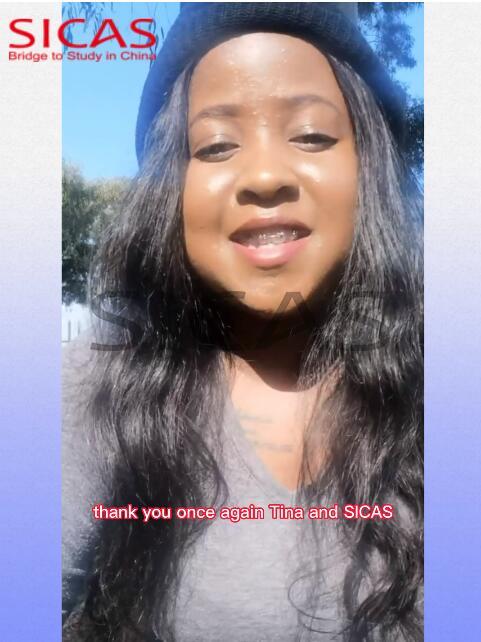 I had appointed SICAS to help me with my application to get admitted to a Chinese university this year and my agent was goes by the name of Tina. she's the one who worked me through the whole process of the application and I am pleased to announce that I got accepted by
Ningbo University
in Zhejiang province and I am so grateful for this opportunity.
I'm so grateful for tina for always like being there for me through every step of the way any inquiries that I have.
she really helped me a lot with this application and it was a successful application.
so I am really grateful and I am thankful for all the SICAS candidates that help international students to get schools in China.
You are doing a very wonderful job and I recommend you so much for that.
Thank you once again Tina and SICAS."
If you wanna more about his video, pls add SICAS wechat Channel "SICAS留学中国" for more information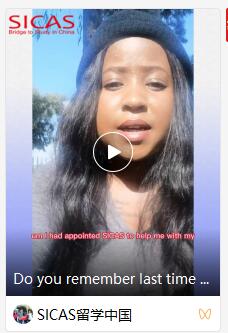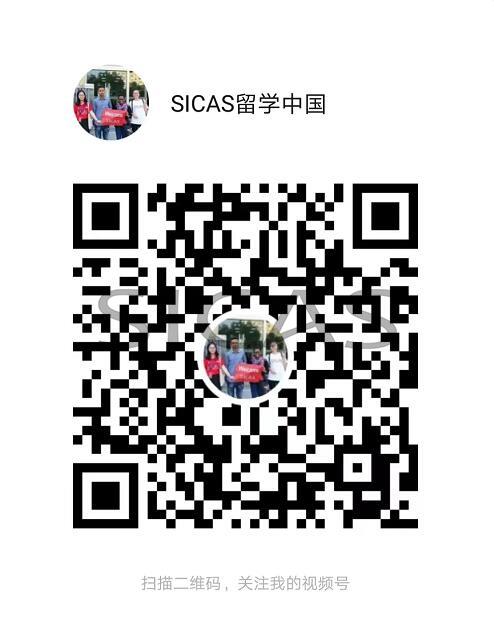 Related Article: