ZJOU international students experience Chinese festival
Views:697 Time:10/22/2021 9:46:18 AM
International students from Zhejiang Ocean University (ZJOU) experienced the 4th Chinese Farmers' Harvest Festival at Xinqingnong Farm in Zhoushan, East China's Zhejiang during the Autumnal Equinox, one of the 24 solar terms in China which fell on Sept 23 this year. The trip was made during the Chinese Farmers' Harvest Festival. It aimed to share the joy of a bumper harvest and help international students learn more about China through this festival, as well as to tell the story of rural revitalization in the Zhoushan Archipelago New Area, a potential pioneer area in leading oceanic economic development, as well as an important new growth engine for the Yangtze River Delta economic zone.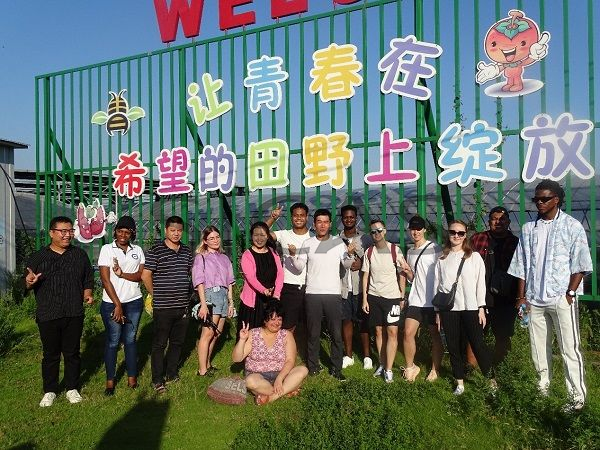 Sun Zhou'en, the head of Xinqingnong Farm, showed international students around the farm's autumn watermelon planting greenhouses and expounded on the problems faced during autumn watermelon planting. The students also visited the aquaculture demonstration base, the seasonal fruit and vegetable farm, and learnt how rice is produced and processed through full mechanized operation. After the visit, Sun gave them a brief lecture on "issues relating to agriculture, rural areas and farmers", making international students fully aware of the strategic role of smart agriculture and agricultural modernization in serving China in poverty alleviation and boosting the country's social and economic development.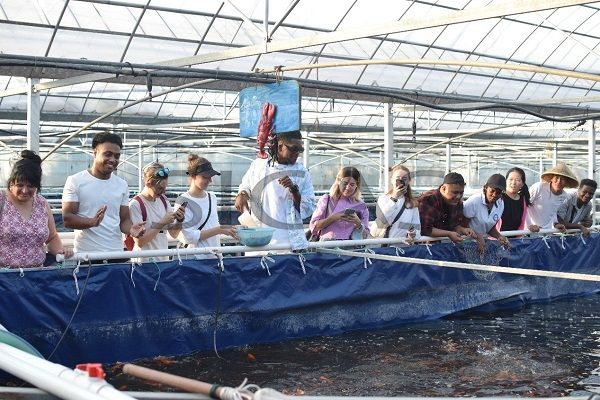 Through the activity, ZJOU international students saw China's development. They said they believe that China's rural environment has improved and its agricultural modernization is advancing.