Malaysian girl falls in love with Wenzhou Ou Opera
Views:731 Time:8/24/2021 3:52:41 PM
Malaysian student Fay is an international student from Business School, Wenzhou University. "I haven't expected that Ou Opera is so special. Its stage, makeup and costume... all of them are completely different from the drama I've seen before." Fay, who entered the Ou Opera Troupe for the first time, exclaimed at the camera lens.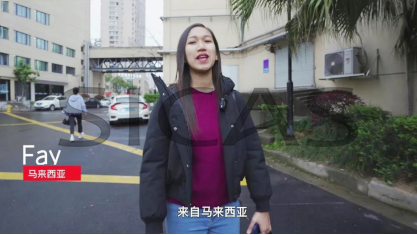 Ou Opera, formerly known as Wenzhou Luantan, is a traditional local opera in Zhejiang Province and one of the national intangible cultural heritage. Ou Opera has a unique artistic style featured with simpleness, liveliness, boldness and delicateness. It integrates both civil play and martial play. The singing in its civil play is delicate having its own implicitness, and the martial arts in its martial pay are numerous having its own originality. Ou Opera combines the advantages of various vocal tunes, forming a gorgeous but simple artistic charm.
During the video-shooting, Fay put on costumes and followed the teacher to learn how to perform Ou Opera. Though it was her first attempt, Fay quickly learned a set of simple Ou Opera moves under the careful guidance of the teacher. During her study, she also walked into the backstage and rehearsal hall of the Ou Opera Troupe to feel the uniqueness of the Ou Opera makeup and the daily rehearsal of the Ou Opera actors.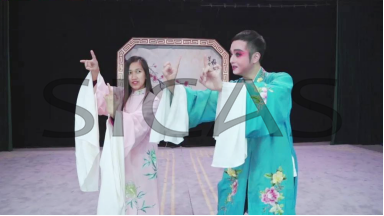 "Today's experience makes me feel the charm of Ou Opera. I hope that more and more people can inherit this traditional culture and carry it forward." Fay said.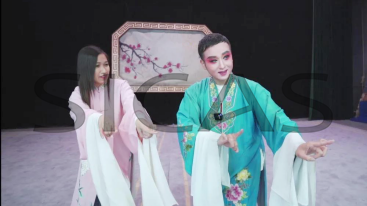 The series of activities titled "Handshake with the World·Listen to the Voices of Wenzhou" is hosted by the Information Office of Wenzhou Municipality Government and Wenzhou Cyberspace Administration, and organized by Wenzhou Overseas Media Center, the Information Office of Lucheng District Government (Lucheng Cyberspace Administration), and Lucheng "Rong"Media Center. The "Overseas Release" media cluster of the Overseas Media Center has successively released voice of charity, voice of culture and voice of night market to the people at home and abroad.