SICAS Christmas Special Gift to You All
Views:678 Time:12/23/2020 5:14:13 PM
If you apply Chinese universities through SICAS with S.S. / O.O. / S.P. Package, then SICAS will guarantee you to get extra scholarship (min. 200$ ~ max. 6200$) of online Chinese courses offered by LusHan College & BRCIC College (www.lus-han.com, www.brcic.cn), including HSK Courses Package, Daily Chinese Courses Package, Life Chinese Courses Package, Business Chinese Courses Package, etc.
You can choose your favorite Course Package for your extra Scholarship as your Christmas gift from SICAS & Lus-han! ONLY uptill 25th Dec. Merry Christmas!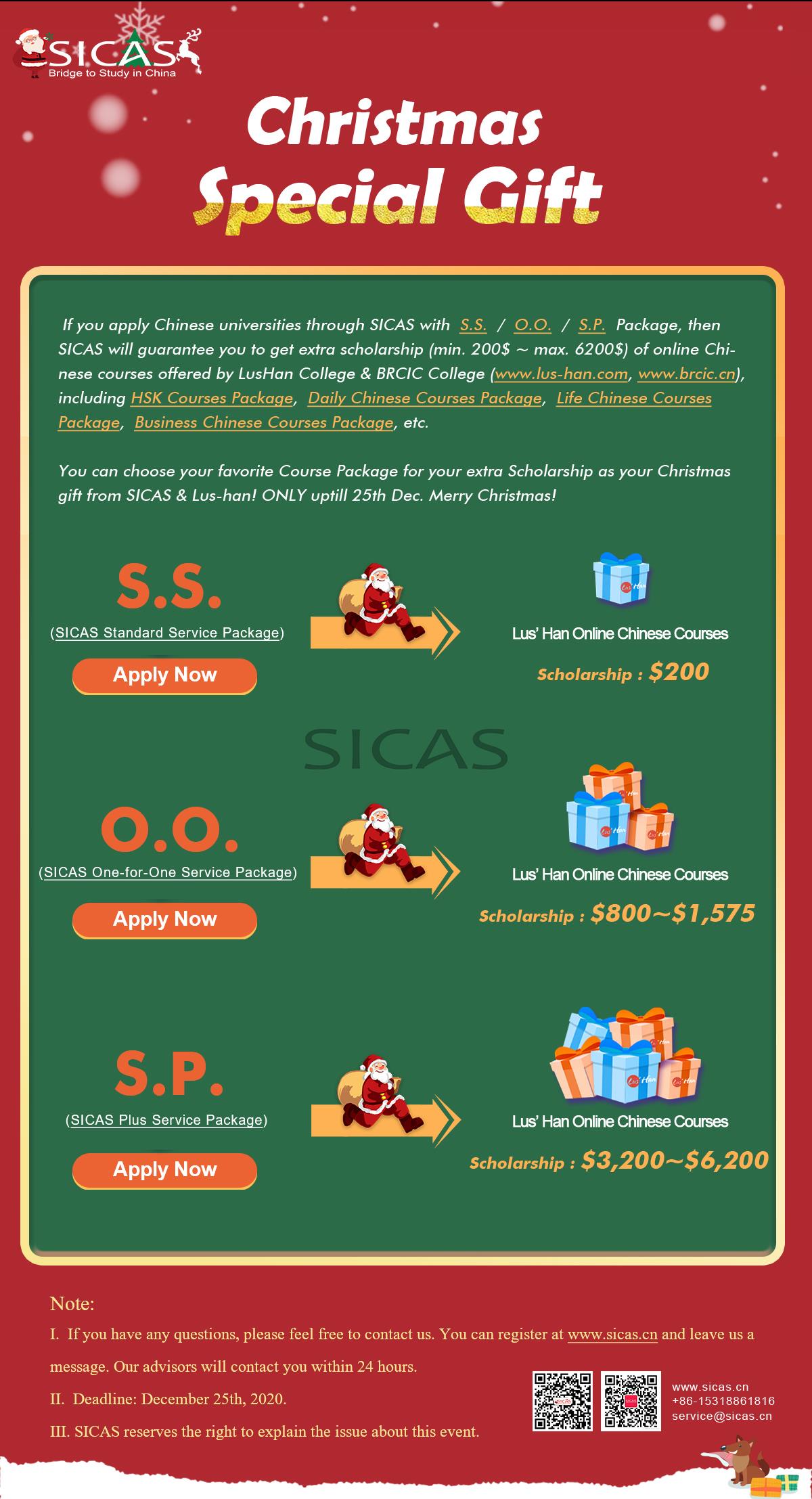 Note:
I. If you have any questions, please feel free to contact us. You can register at www.sicas.cn and leave us a message. Our advisors will contact you within 24 hours.
II. Deadline: December 25th, 2020.
III. SICAS reserves the right to explain the issue about this event.