Thank You Letter from A Zimbabwean Student
Views:987 Time:9/25/2020 5:34:41 PM
Many students may wonder how SICAS helps international students apply school in China, what kind of service SICAS offers.
Today we invite international student Thandolwenkosi who is now studying at China University Of Petroleum to tell his opinion about SICAS.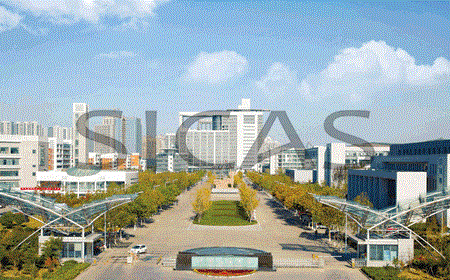 So I literally have no idea where to start but here's what I have to say about Study in China Admission System.

AKA SICAS.

Firstly I'd like to thank them a lot for assisting me to getting to this university I'm in right now.

If it wasn't for them, this wouldn't be possible, I wouldn't meet them here.

So basically SICAS is the whole organization that helps you to do all the necessary university applications.

And they also assist you to apply for scholarship.

Yeah to pretty much any university around in China.

That's amazing.

And on top of that they have an airport pick-up service.

So the airport pick-up team would pick you up from the airport.

They speak English.

That's just perfect.

Cause when you first get here your Chinese is either not that good or you don't know Chinese at all.

So they help you to effectively communicate with other people to do all the necessary application and stuff like that.

They help you get settled.

They get you into your university.

They make sure you are okay.

They check up on you like constantly.

On the first day, they get you food.

Now I'm just talking about the food part, but yeah.

Yeah out of 10 I'll probably give them a solid 9.

Cause there's always room for improvement you know.

But overall they are really great.

Thank you.
---
Watch full video.
Click here to start your application.
Contact us if you are interested in studying in China
Whatsapp: +86-15318861816
Email: service@sicas.cn
---
Read also: