China,the Place of Peace in the World,Deserves All the Best
Views:563 Time:2/26/2020 3:51:01 PM
Editor`s Note:
Adil Abbas Kareem, an Iraqi student from Sichuan University, is a 2017 Ph.D. student in the School of Architecture and Environment of our school. He is studying under the "Belt and Road" scholarship and will graduate in June 2020.
When he returned to China during the winter vacation, when he learned of the shortage of Chinese masks after the outbreak of COVID-19. Regardless of the difficulties of his family's economic conditions and the dangers of civil war, he braved the war and drove more than 200 kilometers to raise masks everywhere. On the way to Baghdad for post , he was hit by two bombs, but fortunately, he was safe mailed 2500masks to his Chinese classmate as quickly as possible
Following is his letter to his teachers and classmates in Sichuan University.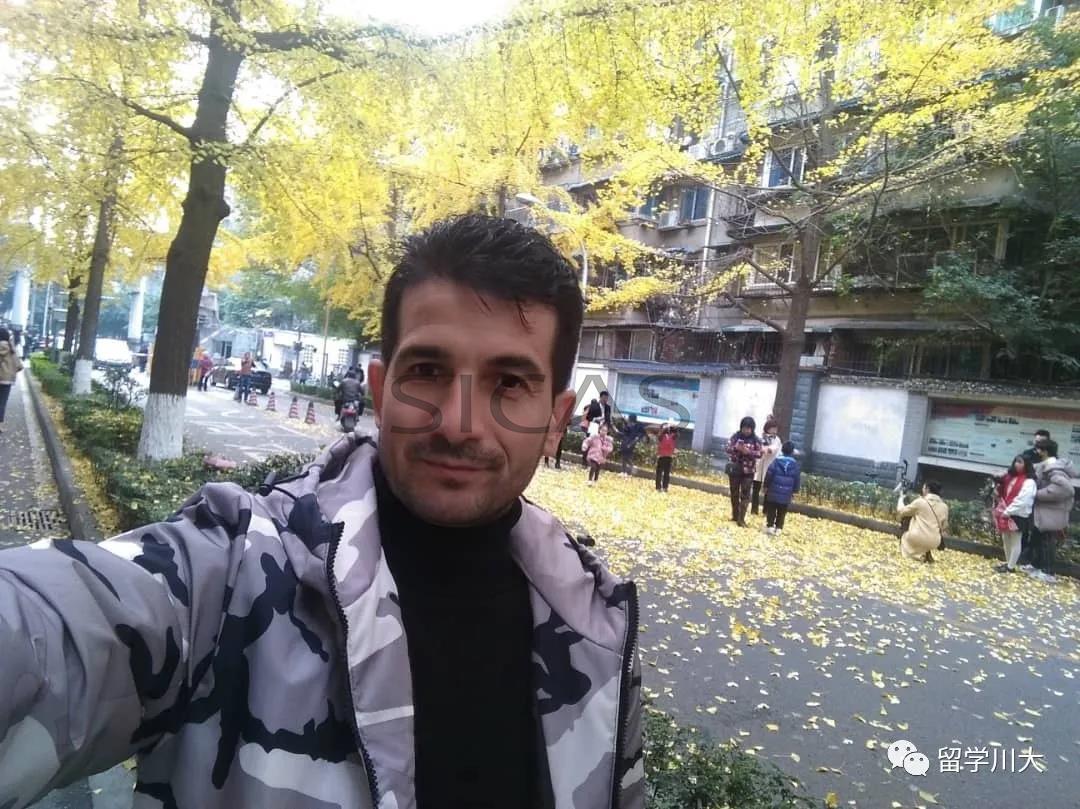 China is a great country and Chinese people are very friendly and cooperative ,Chinese Nation also have great ethics . My family and I love China and this love has been increasing since I came to complete a PhD study in Sichuan university in the past a few years. My professor ( prof. Jinyan Yang) and all Chinese brothers and sisters have a great impact on myself and my family. My family enjoyed the beautiful days and spent the most wonderful times in this great country with my professor and with all. Everything in China is great and until now my daughters still remember the beautiful time that we lived in Chengdu/China.

My name is Adil Abbas Kareem, from Iraq, I live in karbala city, I am married and have four daughters.

About what I did that was my duty towards of all. My father encouraged me to do this work and he suggested that I go to the capital Baghdad, where is approximately 120 km from my city for two reasons. The first is to get an appropriate amount of good quality of the masks and the second reason the shipment is faster to (China) from the capital (Baghdad) because time is very important in the matter.

I said earlier that the all peoples of the world should support China in this adversity by anything, for a simple reason that China deserves it. I am sure we are will overcome this problem soon, China is in our hearts. I wish for everyone health and wellness. Thanks for overseas student office for the efforts to make everything easy for International students all of time.


With all my respects
Adil Abbas Kareem/ Karbala- Iraq
Source: Sichuan University