How Study in China Affected by the Outbreak of the Coronavirus?
Views:527 Time:2/17/2020 11:50:14 AM
At present, the Chinese government are actively taking actions to prevent and control the novel coronavirus. We firmly believe that the situation will soon improve.
For international students who have already applied for Spring intake 2020
In order to protect the health and safety of teachers and students, several provinces and municipalities, including Shanghai, Chongqing, Zhejiang and Jiangsu, have announced that the new semester would not start by the end of February and the exact date will be notified later. Schools have been asked to pick different time slots to start the spring semester to make sure there will not be a concentrated mass movement of students when the new semester begins, said by the Ministry of Education.
Once the new registration time is decided, your personal SICAS advisor will get you informed in a timely manner. By then, it will be safe for you to come to China. Please also note that no early registration is accepted.
For students who already admitted into Spring intake, we suggest you make full preparations for coming to China during this period.
If you haven't booked airline tickets, we kindly remind you not to book it now.

If you have already booked the tickets, please keep the ticket now and wait for our update to decide whether to change the flight.

If you already paid applicaiton fee for Spring intake 2020, and waiting for admission letter or JW202 yet, please wait patiently. The university staff will be back to work after holiday and start to process your application.
For students who are planning to study in China for Autumn intake but may worry about weather it is safe in China due to the novel coronavirus.
Here are some facts for your reference.
According to People`s Daily (In 1992, People's Daily was rated as one of the top ten newspapers in the world by UNESCO),here are some analysis about novel coronavirus infection from January 23 to 11 February
The cure rate increased significantly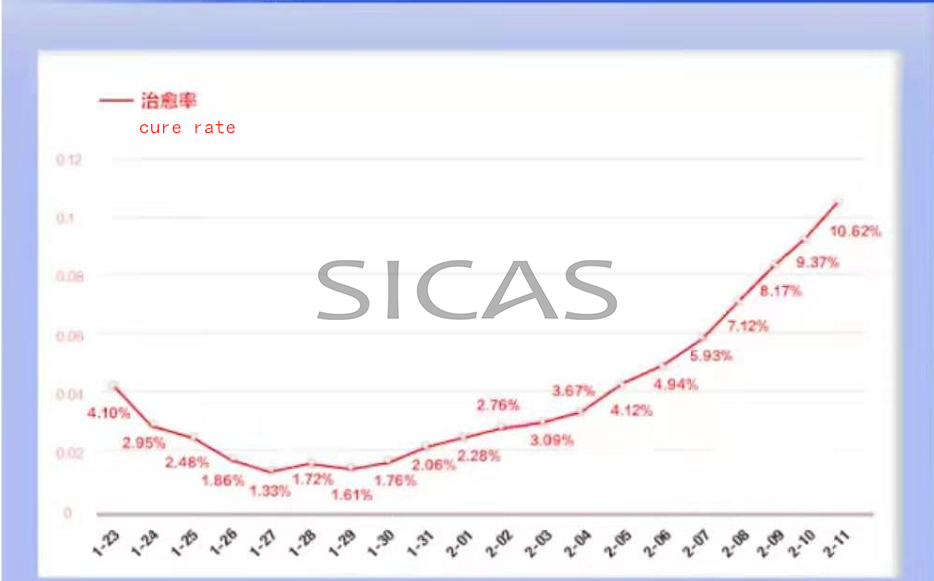 8 consecutive drop of newly diagnosed cases in 30 provincial-level regions and the Xinjiang Production and Construction Corps except Hubei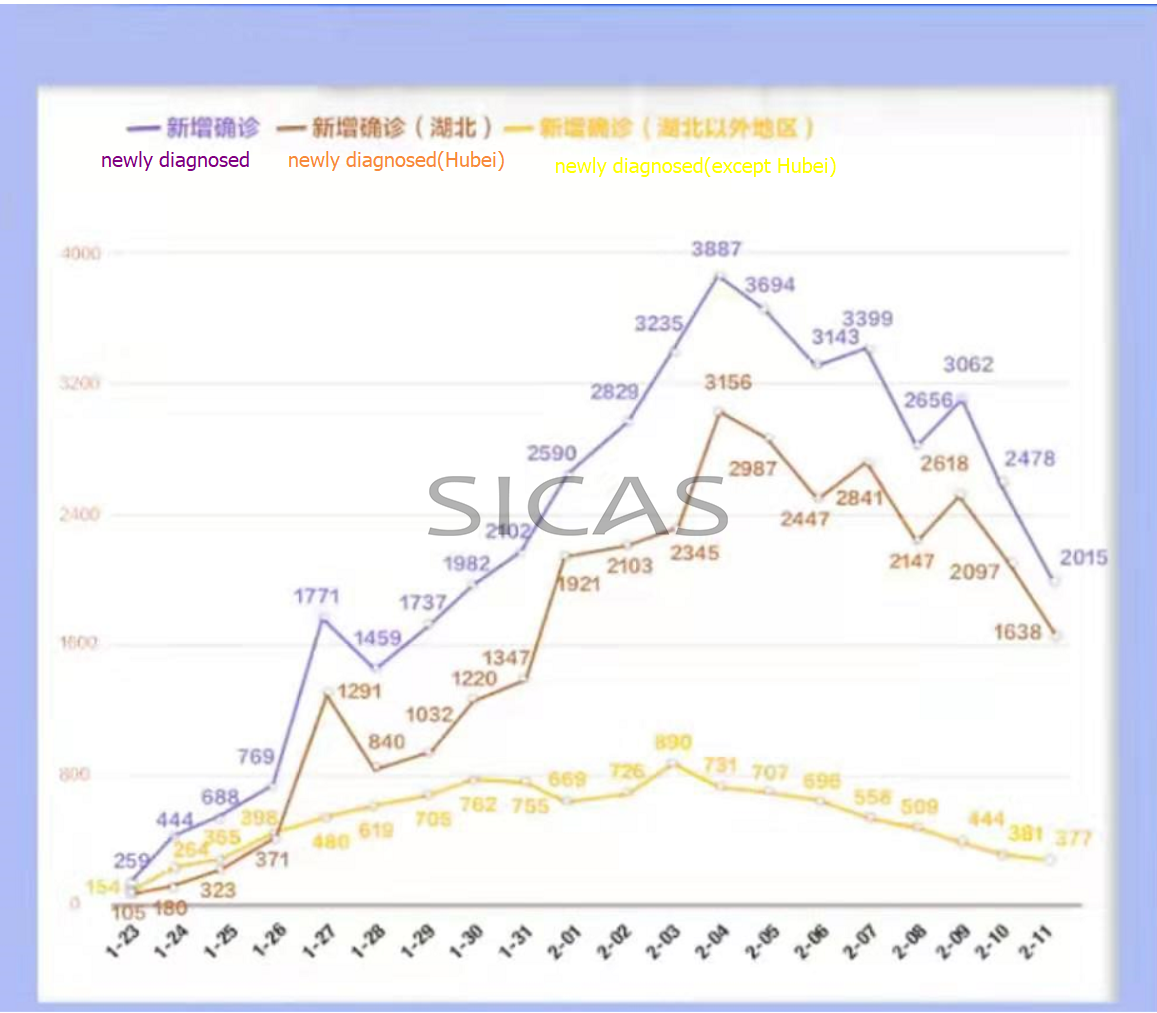 The number of new cured cases is 7.7 times that of new dead cases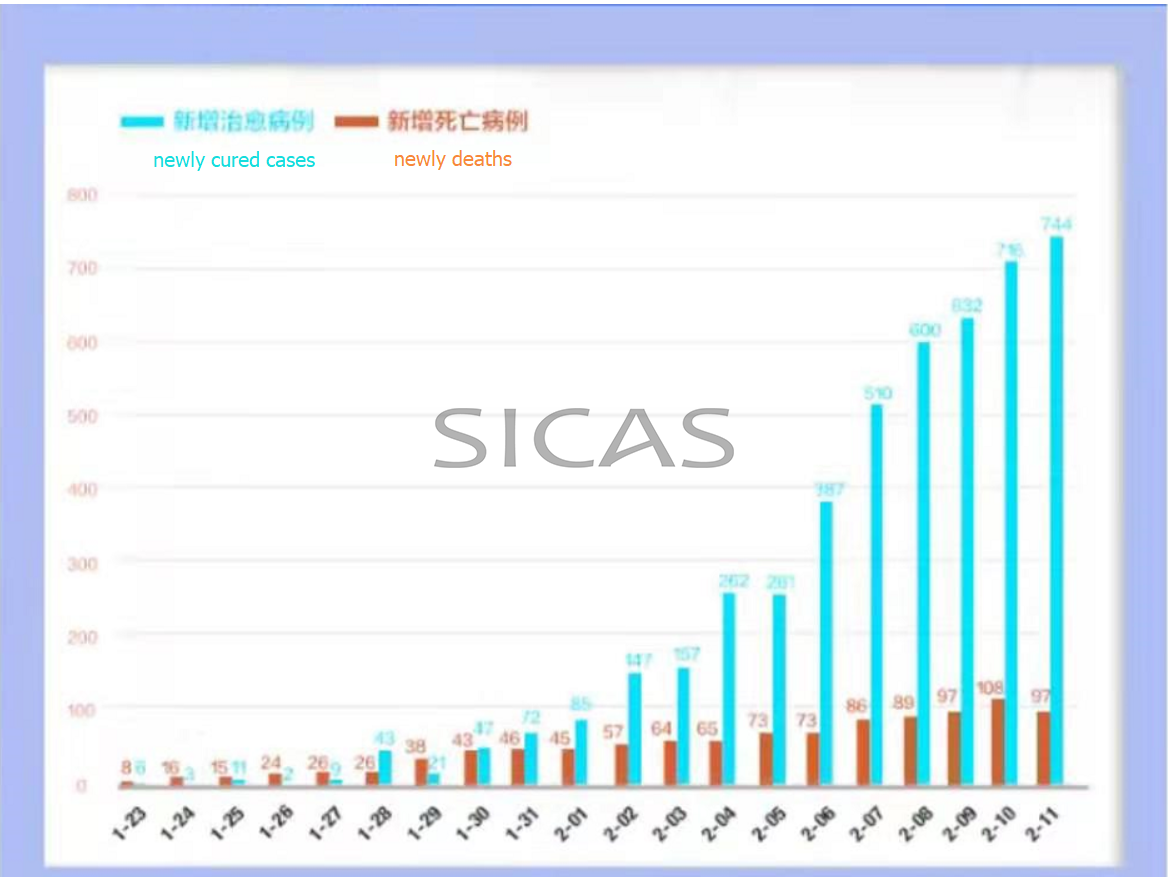 The cumulative number of cured cases is 4.3 times that of dead cases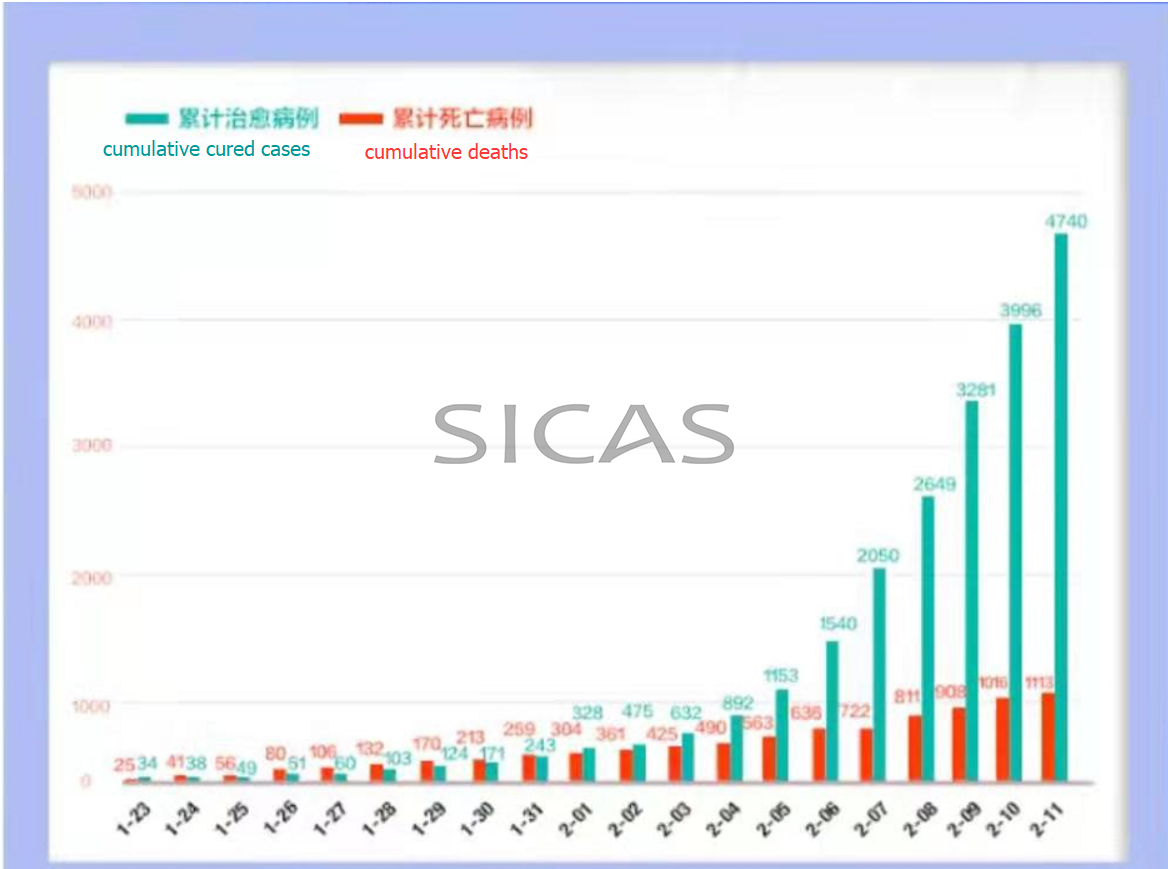 picture source: People`s Daily
By now, most of Chinese people including SICAS staff except Hubei province are back office to work already. Since most Chinese universities open Autumn intake in September or October, there are about 7 months until now.The novel coronavirus is under control and we can certainly obtain a full victory in the fight against the epidemic. By then it is safe for you come to study in China. And it is the right time to prepare for Autumn intake.
Following is timetable for your reference.
Suggested Application Timetable for Autumn Intake
1. February-April
Applicants can start to apply for programs starting in autumn. Please be aware that early applications will be favored when vacancies are limited.
2. May-June
Most programs are open for application during this time. Applicants who submitted applications early will receive their admission results.
3. July
Admission letters and JW202 form for early applicants will be delivered. Applicants can apply for visa with their materials.
4. August
Book flight ticket and do pre-departure preparation. If there are still vacancies available, late applicants might be accepted if qualified.
5. September
Accepted applicants should arrive at school within the registration time, complete the campus registration and start you academic career in China.
---
Why We Suggest You Apply as Early as Possible?
1. Limited enrollment quota
Universities have limited enrollment quota, and few scholarship chance are available for all students around the world to apply.
2. Early birds catches the worm
Usually, university admission officer will review your documents according to the order in which you apply. That means, early application can greatly increase your possibility of getting admission and scholarship. Some students may think there is still plenty of time to apply before the deadline, however, universities will close their application after reaching their enrollment quota.
3. Enough time for you to understand the application procedure
If you apply early, you will get more time to fix issues clear that may occur during your application process.
4. Enough time to prepare application documents
Early apply will leave you enough time to prepare the documents, especially when you have to go through a complicated procedures to get the documents required by the university.
5. Well prepared for a good start in university
Early application enables you to make the full use of the time before you come to China. You can learn some Chinese to make your life easier in China.
If you need help, please contact us in time. We will provide as much information, guidance and help as possible.
Keep in Touch in A Better Way:
Let our course advisor to help you:
Way1: Contact us by whatsapp or telephone
Wechat/Whatsapp/Tel.: +86 153 18861816
Office Tel: +86-532-58538888 ext. 8009
+86-532-58538888 ext. 7008
Way2: Contact us by email
Email: service@sicas.cn
Way3: Live chat in our website
Website: www.sicas.cn