Congratulations! Mr. Letlhogonolo O P T Won Liaocheng University Full Scholarship Worth 20,000 USD
Views:940 Time:1/10/2019 1:49:11 PM
Good news! Mr. Letlhogonolo O P T who has been admitted by Liaocheng University in the undergraduate program of International Economics and Trade taught in English for 2018 October intake. He has also been granted Liaocheng University Full Scholarship (Type A) from the first to the fourth academic year which will cover 100% of the first year tuition fee and accommodation fee . The original tuition fee and accommodation fee is 30000RMB(5000USD) per year. The total scholarship amount is 20,000 USD for four years.
Letlhogonolo O P T started his application on SICAS online platform (www.sicas.cn) in this July through the recommendation of his friend. He finished the online application step by step under the guide of his SICAS advisor and also chose SICAS after arrival services and paid 1000USD during the whole application. His high school marks is excellent, SICAS also applied Liaochng University scholarship for him. Luckily, he has won the schlarship. Only 1000USD application fee, won 20,000 USD scholarship. What`s exciting news it is !
When he arrived on October 3rd, 2018, he was picked up by SICAS Care Team at Jinan International Airport and arrived at Liaocheng University safely though it is National Holiday time in China. Congratulations to Mr. Letlhogonolo O P T again and hope he can keep studying hard and realize his dreams.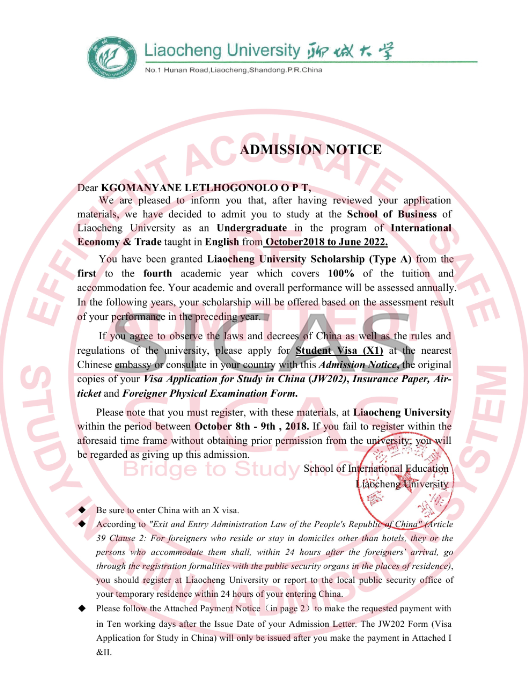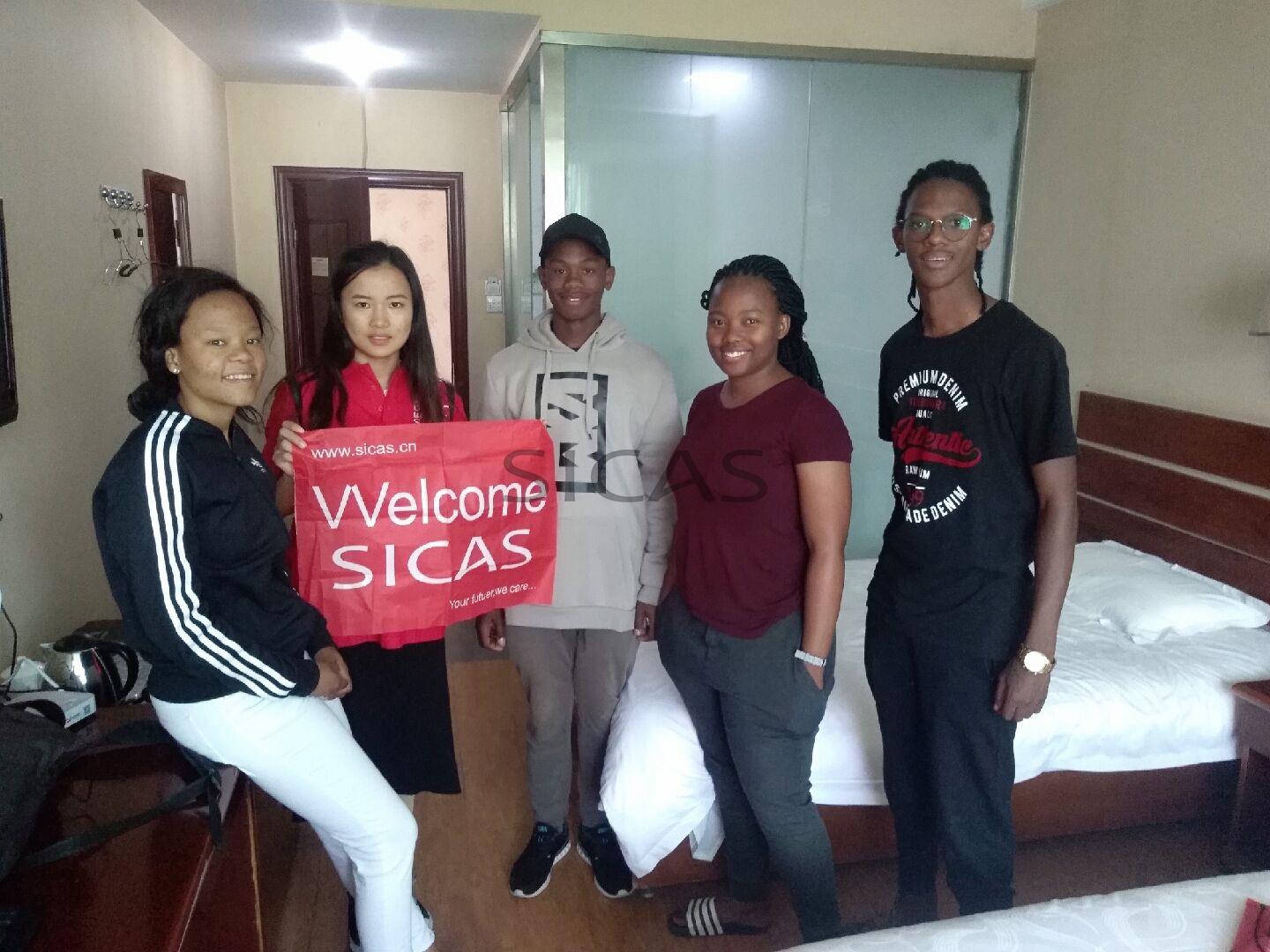 (Letlhogonolo O P T, in the middle of the photo)
Sharing your story and Studying in China via SICAS –Study In China Admission System is an efficient, accurate and safe authorized online platform to help international students directly get admissions into China universities and colleges. Established to help international students study in China, SICAS is the platform authorized by the largest number of China's universities to help international applicants directly get admissions for studying in China with the fastest speed.
You can easily get all the most useful information for free on our website:
SICAS ( Study in China Admission System) Welcomes you all to apply to study in universities in China.
Website : www.sicas.cn
Email:service@sicas.cn
Whatsapp: + 86-15318861816
---
You could also be interested in:
Lean About Preference of Courses at LCU
Read Admission Letter for Our Students
---