A Very Big Thank You to SICAS
Views:961 Time:1/25/2018 4:48:46 PM
Editor`s note: Jonathan victor madaki from nigeria, a student of Shenyang University of Technology majoring in civil engineering.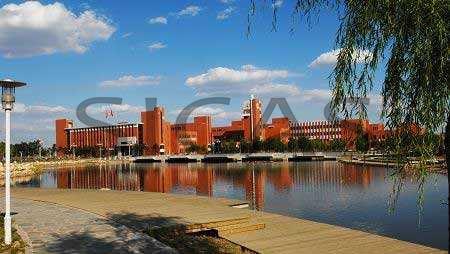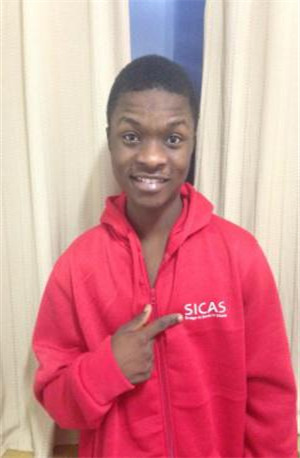 Firstly I will like to say wooooooow, secondly I will love to say a very big thank you to SICAS, because you actually made me smile and also made my dreams come true.

My name is Jonathan victor madaki from nigeria, a student of Shenyang university if technology, studying civil engineering as a major, I have always dreamed of studying in china because of the major I am going for, it is an engineering oriented course which china is extremely good at, but I never know how to go about it until one day when I came across SICAS on the net when I was browsing through Google, I contacted them and they replayed me immediately, and I told them what I want to study and they recommended a school for me.
About my applicaiton
I started my application early march this year 2014 and with the help of my advisor jack which SICAS introduce to me, I was successful in all may application, I got my admission letter in two weeks and the following week I got my jw202 form, wooow they are very efficient, I applied for my visa during august and I got the visa during September period and I came to china October
Life in China
Woooow,every thing was just smooth and fast for me, china is really a very beautiful country like I heard, the citizens are very friendly they love foreigner very much must especially Africans, and now I have made a lot of Chinese beautiful friends, also study in china is awesome very smooth without stress, technology has made it much more easier for we the student, using computers in our class rooms, wifi(wireless network) every where even in our dormitory and many more amazing things e.t.c, hmmm china is just loving and adorable.
Once again I want to say a very big thank you to GOD for making me to come in contact with SICAS, kudus to SICAS and I gave them 3 bosaaa,and also I recommend SICAS to any international student planning to come to this beautiful country china for study, SICAS is the right way to unlock the key closing you from studying here in china, very safe, smooth and efficient.
---
Click here to start your application.
Contact us if you are interested in studying in China
Whatsapp: +86-15318861816
Email: service@sicas.cn
---
Read also: