A Snow Desert in Dalian--By Shahid Khokhar
Views:724 Time:1/24/2018 10:42:21 AM
(Shahid Khokhar is in China for his PhD in management sciences from Dalian university of Technology.)

In the morning, I looked out of window; everything was covered in snow, as far as I could see. It looked like a desert, a snow desert in Dalian. Hailing from hot city like Lahore in Pakistan, snowfall is not less than magical treasure for me. Having lovely view of white and fresh snow, my heartbeat race a bit faster because I want to go out and play. But I have to go for my Chinese language class in half an hour. I quickly took shower, did my breakfast and left for class. I was thrilled to view and experience my first snowfall.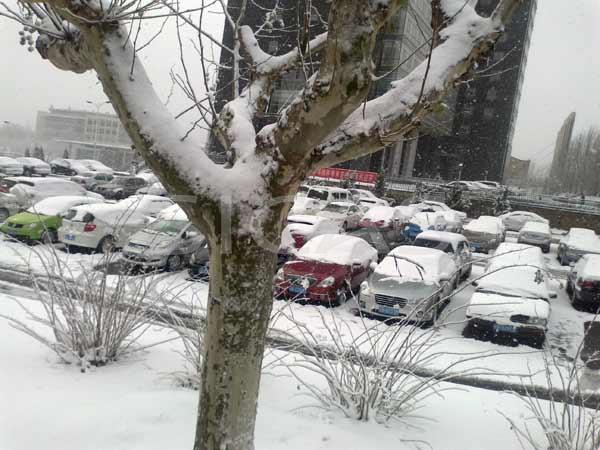 As I came out of my dormitory, I watched a lot of students all decked out in scarfs and hats walking through the snow, having light hearted snow fight and building snowmen. Snowman was main attraction for me; I had never built it before. Meanwhile, I realized that someone is hailing me, my next door neighbor a very beautiful Korean girl, was inviting me to join her in building a snowman along with her friends.
Suddenly, I changed my mind and instead of going to class I joined them. As I fondled snowflakes in my hand it feels like I was holding a new born baby that is very light, pure and tender. One of girls in that group hit a snow ball towards me which smashed on my face and my specs were fully covered with snow. For few seconds, the whole world was white for me. Before I retort that girl, my neighbor asked me to build the eyes of snowman. I took keys of my room and just started to carve eyes of snowman. As I finished and asked my friends to have a look, they were surprised that I have built the eyes of snowman exactly similar to eyes of my next door neighbor. Her eyes were black, not very big, round in shape, dizzy and sparking simultaneously, but full of life and hope. There was big laughter by my friends and I could just giggle. Lastly, I put my scarf and hat on snowman to give it final touch.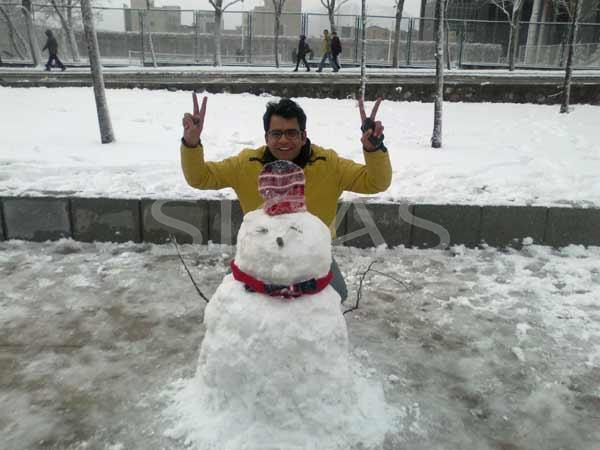 Everyone was happy as we were taking pictures along with snowman but suddenly harsh wind start blowing and we decided to go back our dormitory. While stepping down on stairs of my dorm and I just got slipped and my knee got injured so badly that I have to go to hospital for treatment. Doctor advised me complete bed rest for at least two months.
While writing my story, lying on my bed, I can just watch snowfall through window. But, each day of snowfall reminds me the joy of my first snowfall and of my first snowman having beautiful Korean eyes.
My piece of advice is, if you love snow like me, next times it snows, go for walk in snow with your friends and loved ones, throw snow balls, build snowman, and create innocent memories.