China Welcomes Djibouti Students to Study in Chinese Universities
Views:888 Time:1/26/2018 11:49:03 AM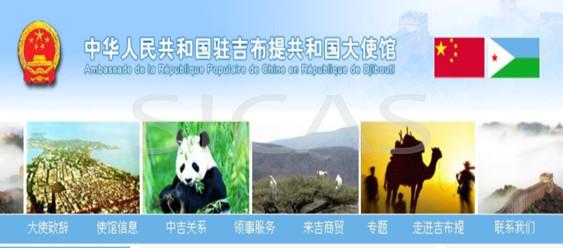 Friendly Relationship between Djibouti and China
In January 8, 1979, China and Djibouti established diplomatic relations, bilateral cooperation in various fields have developed smoothly and fruitful. On the basis of equality, both sides forged a profound friendship. Djibouti always adhere to the one China policy and support the reunification of the Chinese people.
Bilateral economic and trade relations, economic and technical cooperation is progressing smoothly. The two countries signed an agreement on economic and technological cooperation and trade agreements. Since 1979, China has provided many assistance to Djibouti. China helped Djibouti build the people's palace, ancient monument, statue Ryder stadium, scientific research center, the Ministry of foreign affairs training center, Tajura and dikhil two comprehensive stadium, Berti hospital and other projects.
Since 1981, China has dispatched many medical teams to Djibouti. To September, 2013, China has sent sixteenth medical team, a total of 123 people to Djibouti. China has received Djibouti students since 1986. At present, the number of Djibouti students in China is more than 200 and increasing year by year. China warmly welcome Djibouti students.
---
Click here to start your application.
Contact us if you are interested in studying in China
Whatsapp: +86-15318861816
Email: service@sicas.cn
---
Read also:
How to apply Chinese universities.
Study chinese online, anytime & anywhere.
International students' colourful life in China.
Apply Chinese universities with scholarship.