A Wonderful Halloween Party in the Big Family of SICAS
Views:787 Time:1/26/2018 1:43:42 PM
Halloween also known as Hallowe'en or All Hallows' Eve, is a yearly holiday observed around the world on October 31, the night before All Saints' Day. Typical festive Halloween activities include trick-or-treating (also known as "guising"), attending costume parties, carving jack-o'-lanterns, lighting bonfires, apple bobbing, visiting haunted attractions, playing pranks, telling scary stories, watching horror films, as well as the religious observances of praying, fasting and attending vigils or church services.


To give students studying in China an authentic Halloween experience and make them feel like home, SICAS held a Halloween Party on Oct 31, 2009.
During this party, we played interesting games together. First of all, we played the game dunking or apple bobbing, whose origin may be traced back to "dooking" in Scotland in which apples float in a tub or a large basin of water and the participants must use their teeth to remove an apple from the basin. We played its variant which involves kneeling on a chair, holding a fork between the teeth and trying to drop the fork into an apple. Then we played another common game in which we hung up treacle or syrup-coated scones by strings; every participant must eat the apple without using hands while remaining attached to the string, which inevitably led to a very sticky face. Finally, we enjoyed a big dinner. And the most exciting moment was the telling of ghost stories and the viewing of horror films which brought the climax of the party.
"This has been one of the most delightful and unforgettable experiences since I came to China for study, " said Adam Jordan, who is now studying MBBS at Qingdao University.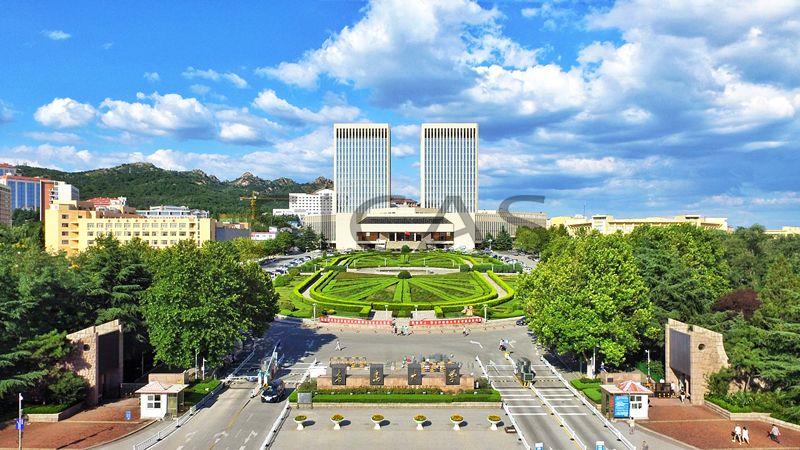 SICAS will hold more interesting cultural activities to help International students enjoy their campus life in China, please wait and see!
---
Click here to start your application.
Contact us if you are interested in studying in China
Whatsapp: +86-15318861816
Email: service@sicas.cn
---
Read also:
Bright Employment Prospects for MBBS Study in China.
Top Ten Universities for Medicine Study in China.
List of Institutions and Scale of Enrollment for Undergraduate Clinical.