How to get to Beijing Foreign Studies University (BFSU)
Views:521 Time:12/6/2017 7:10:12 PM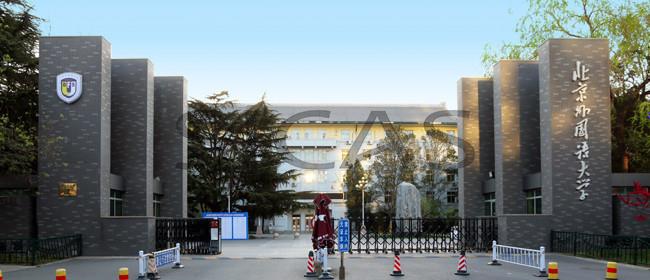 Beijing Foreign Studies University

BFSU offers the largest number of language learning programs and other interdisciplinary studies in China. It locates at No.2 North Xisanhuan Avenue, Haidian District.

Getting to BFSU

Choice A: By Taxi


During the daytime, taxi's starting fee in Beijing is 10CNY, and 2-3 CNY will be added for each kilometer after the first three kilometers. At night, the fare is much higher, 11 CNY for the first three kilometers and 3-4 for every additional kilometer. You should take the legal taxi as the one shows above.

A taxi can be found right out the airport. It takes about 100 CNY to BFSU by taxi during the daytime, the night fare is around 120-130 CNY. It is not customary to tip the driver and you'd better ask for the receipt.


Choice B: By Airport Bus and Walk or By Taxi

You can first take the airport bus NO. 4(to Gong Zhu Fen), costing 16CNY and get off at the Beijing TV Station (Beijing Dianshitai). It is 200m away from BFSU, walk there if your Chinese is ok and you haven't a lot of luggage. On the contrary, take a taxi will be more convenient.

Choice C: Pickup from Airport

Beijing Foreign Studies University offers pickup service at August 31st from 9a.m. to 7 p.m.; September from 9a.m. to 2p.m, the representatives will be at the Terminal3 Exit B to assist you with finding transportation to campus.

On the 31st the school bus will leave the airport at 10:30am; 2:00 pm ; 7:00pm, and on the 1st at 10:30am; 2:00 pm
(The BFSU representative will be holding a sign at the customs gate of Terminal 3. Please inform us your flight and arrival date in advance)

Useful expressions

English: Hi! Can you take me to Beijing Foreign Studies University please? The address is No.2 North Xisanhuan Avenue, Haidian District.
Chinese: 你好,请带我去北京外国语大学,地址是海淀区西三环北路2号
Pinyin: ní haǒ,qǐng daì wǒ qù Beǐ jīng waì guó yǔ dà xué,dì zhǐ shì haǎ dìan qū xī sān húan beǐ lù ěr hào

You can print these and show them to the driver, or you can repeat the Pinyin to the driver.