Wish you all a healthy, safe and happy Mid-Autumn Festival!
Views:650 Time:9/9/2022 3:28:41 PM
Dear international students,
September 10 is teacher`s day in China. Let`s express our thanks to all the teachers.
And this day is also Mid-Autumn festival in China (Mid-autumn Festival is on August 15th in Chinese lunar calendar)
The Mid-Autumn Festival break is from September 10 to 12, a total of 3 days. All SICAS stuff will be off duty on Mid-Autumn Festival , and therefore may not be able to reply to your calls or emails in time.
But SICAS do have Special Arrangements for International Applicants:
About Consultation: During the holiday, if you have any emergent issue, please feel free to email to service@sicas.cn. The SICAS Adviser who is on duty that day will try the best to reply to you as soon as possible.
About Application: During the holiday, students can still view SICAS website and apply to China's universities online. Moreover, students who apply on SICAS and complete step 1, 2, 3 during the holiday do not have to pay SICAS Processing Fee($50).
About Application Processing: China's universities' Stuff will also spend the holiday , so your application will be processed by them after the holiday. Only urgent emails towards application will be replied.
Feel free to contact us if you have any questions.

Tel./Whatsapp/Wechat: +86-15318861816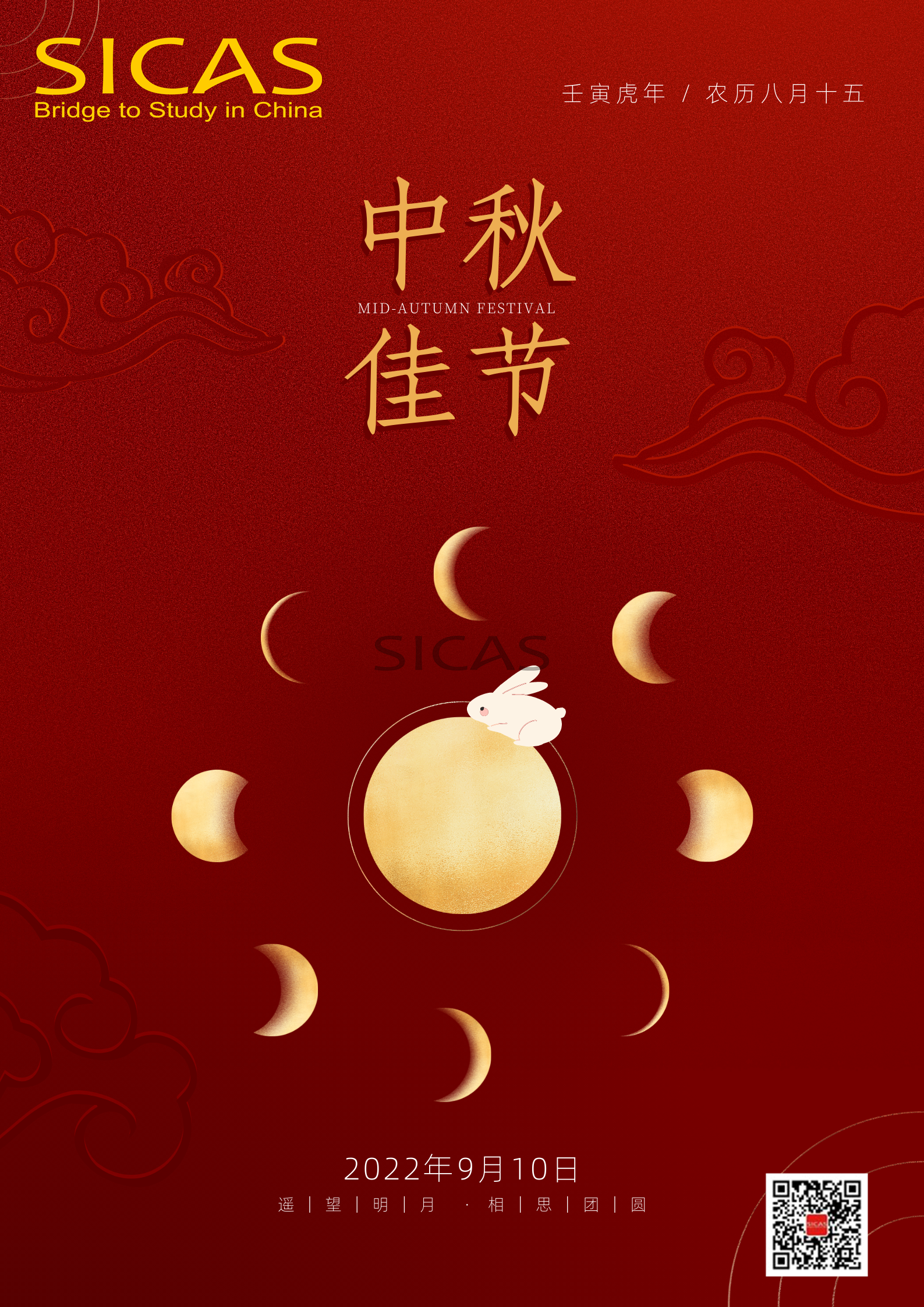 Wish you and your family all a healthy, safe and happy Mid-Autumn Festival!