Bachelor of Civil Engineering in SDJTU
Views:959 Time:7/12/2022 4:06:48 PM
University: Shandong Jiaotong University
Major: Civil Engineering
Degree Awarded: Bachelor of Engineering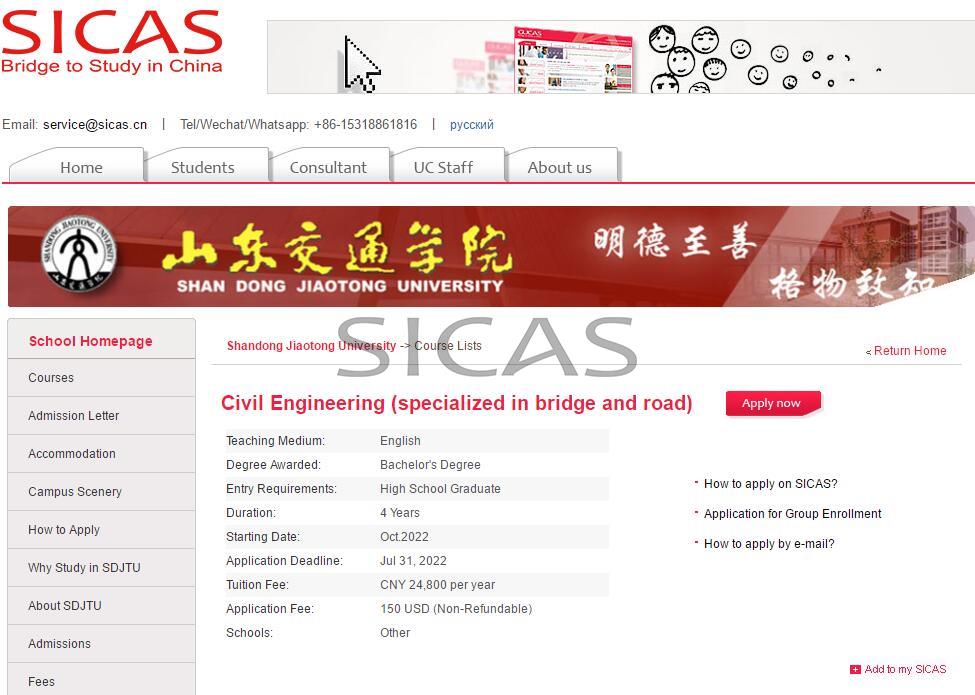 Profile:
Civil Engineering is a broad discipline that covers many aspects of our everyday lives. From the provision of safe drinking water to the design of transport systems, and the development of structures that can withstand earthquakes, Civil Engineers have the ability to improve the quality of life for many people, and indeed save lives. Civil Engineers aim to build in a sustainable way whilst protecting the natural environment.
Education Objectives:
Program educational objectives are broad statements that describe what graduates are expected to attain within a few years of graduation. The program objectives are that our graduates will:
1.Be employed as engineers or be enrolled in engineering or professional graduate school;
2.Demonstrate their commitment to life-long learning and professional development through seeking professional licensure, pursuing graduate studies, or participating in other professional continuing education activities;
3.Advance into leadership roles in their profession and in service to their communities; and
4.Create design solutions that address economic, social, and environmental factors in their professional engineering practice.
Core Courses:
Material Mechanics
Civil Engineering Materials
Engineering Geology & Hydro Geology
Building Architecture Design
Structural Mechanics
Concrete Structure
Soil Mechanics and Foundation Engineering
Computer Aided Design
Theory Mechanic
Steel Structure Principle
Project-based Learning:
Project-based learning using CDIIO concepts is implemented throughout the curriculum. Precisely designed projects help our students to develop real-world problem-solving and communication skills, as well as teamwork spirit.
Intership: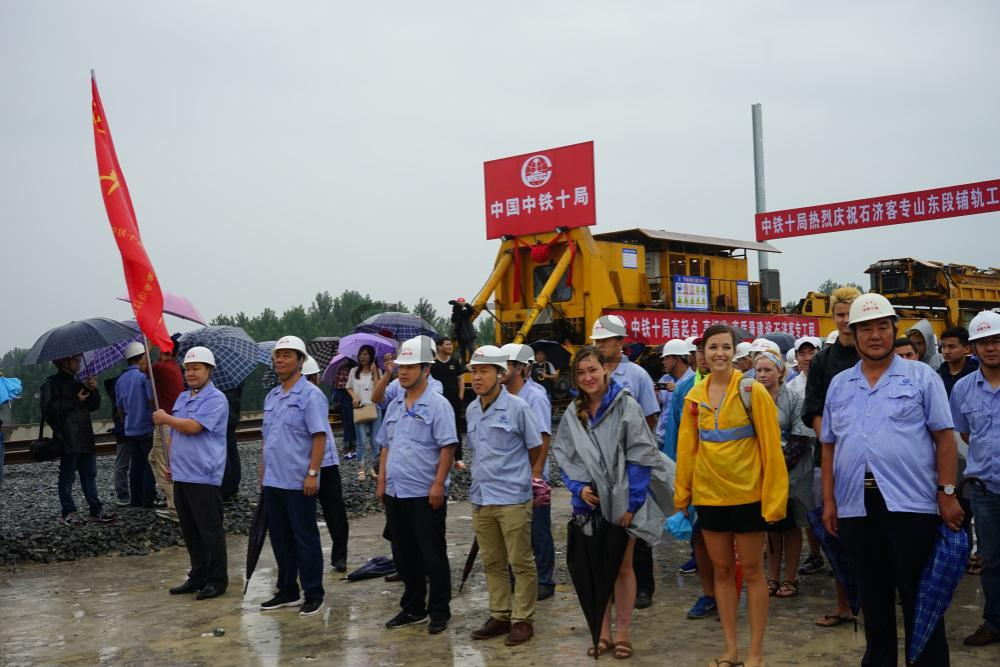 Attending the opening ceremony of speed train, China's national project.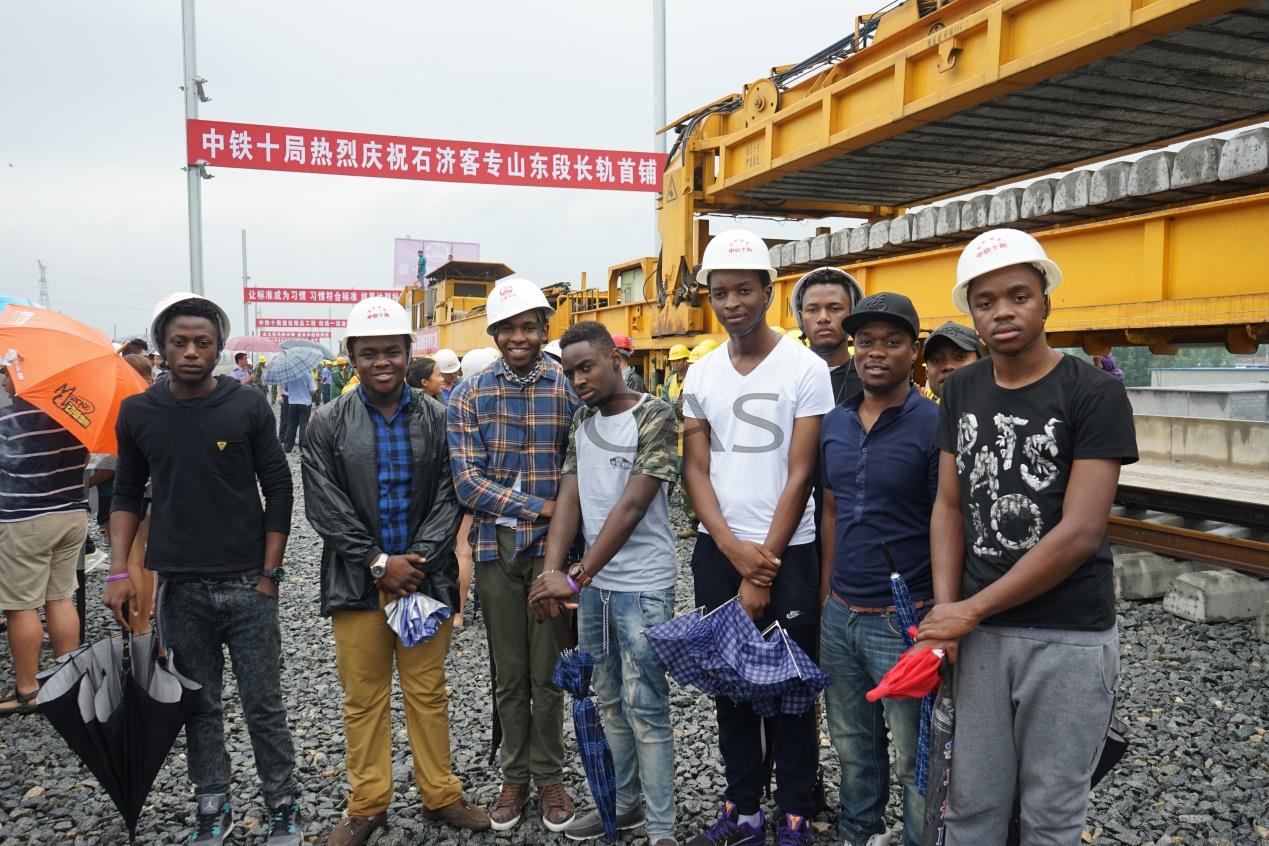 Visiting the construction site of speed train and learning about how speed train is designed, constructed and operated.
Job Prospects:
Civil Engineering in Shandong Jiaotong University provides you with a basic preparation for professional careers in the built environment sector (including design, construction, local authority and specialist work), as well as in other areas such as project management and finance.
We aim to instill not just knowledge of engineering science, but also a base of practical skills, an understanding of design, comprehension of the commercial world and competence in transferable skills (problem solving, team working, creativity, communications and IT).
This course provides the option to take a paid year internship & working in industry. Our close links with industrial partners means we are able to provide our students with considerable help in sourcing and securing their internship and job placement.
The year of internship in industry is optional but it is strongly encouraged because of the many benefits it can provide. Placement Internship students earn a allowance, typically over $2,000-6,000 per annum, and many are offered a permanent job ,typically over $3,000-90,000 with their host company when they graduate.
Related Article: