SDJTU Students Visited Fast Train Project Opening Ceremony
Views:939 Time:7/11/2022 2:51:44 PM
It has been great honored for international students from Shandong Jiaotong University International Educational College to be invited to a huge and important Chinese national project: fast train project opening ceremony.
留学生们有幸被邀请至石家庄--济南段高铁的铺轨施工现场参加盛大的铺轨开工仪式,列队与施工人员并肩站好,一起见证这重要的时刻。
For most students who majored in civil engineering, this is the first time for them to see how the project started and take a close look at the construction site.
土木工程专业的学生们第一次深入大型项目的现场,第一次戴上了施工安全帽,第一次从现实生活中而非电视中感知和加深认识到了自己的专业领域。
Before coming to China, high-speed rail was only seen in TV news for African students studying abroad; After coming to China, high-speed rail can be taken by ticket; After coming to the school of international education of Shandong Jiaotong University, the high-speed railway became a teaching visit project, which comprehensively analyzed the "mystery" of high-speed railway for students from design, construction to operation and riding.
来中国前,高铁对非洲留学生们来说只是电视新闻中能见到的;来中国后,高铁是可以买票搭乘的;来山东交通学院国际教育学院后,高铁化身成教学参观的项目,从设计、施工到运营、搭乘,全方位的为学生们解析了高铁这一"神秘事务"。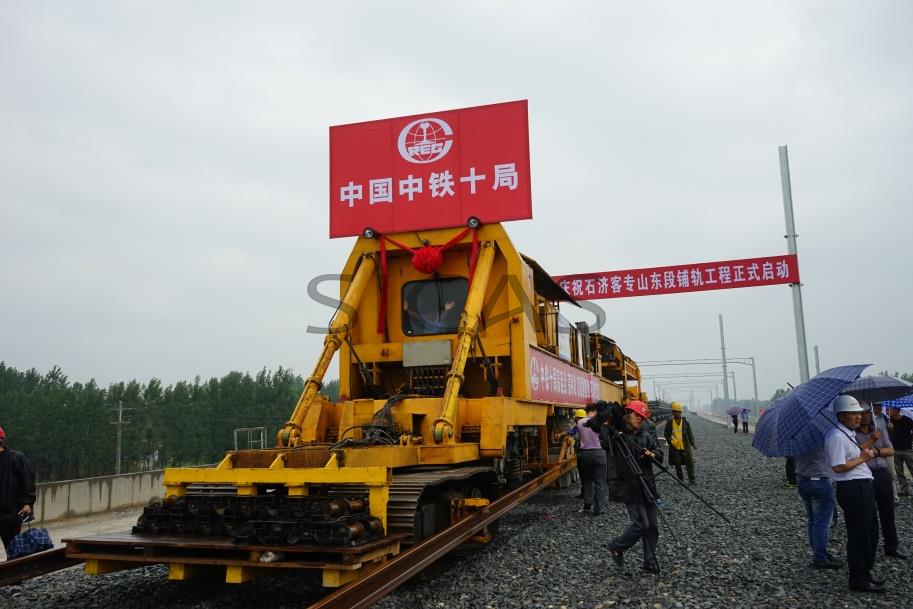 Related Article: