ZUEL | My Views on China
Views:625 Time:3/22/2022 4:45:04 PM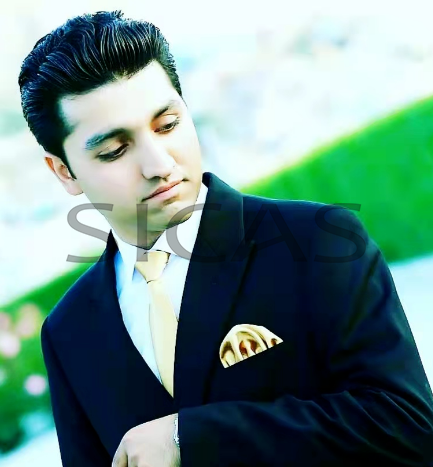 Why I came to china? My views and story on China starts from here
From 2012 to 2016 during my bachelor (International Relation and Diplomacy) period in Afghanistan, I had plan that after graduation of my bachelor and for continuing study of Master/PhD degree to go abroad, and I was thinking that which country is the best to go abroad for getting more education of knowledge. Therefore, I was following and searching the idea and decided on China as my destination, a power full country which cares about human life being as well as peace in the world.
Why I was thinking like this? Because it became more then 40 years that there is war in Afghanistan, and I grow up in a war country. In a country which the enemies/ terrorists keeping and putting bomb to the schools and destroying the education system and hinder the progress and development of Afghanistan. Now in the 21century there is more than half of our country's people are illiterate. So I really impressed by China's diplomatic strategics and efforts to make a better world. On December 26, 2017, I saw the news which Beijing hosted the first trilateral meeting of the Foreign Ministers of China, Afghanistan and Pakistan. This was the first time that China has been willing to play the mediator and facilitator role between Kabul and Islamabad.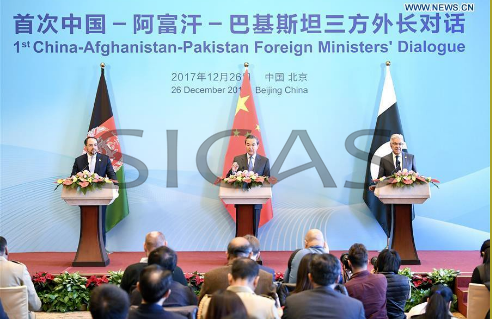 After watching this news I really felt happy and find more hopes for the peace and stability of Afghanistan. Because China as a powerful neighborhood country and under the project of BRI the Role of mediator can be more effective for the peace and good relation between Afghanistan and Pakistan.
On 2017 After mediation of China between Afghanistan and Pakistan, and inviting Afghanistan to join the China's New Silk Road project, and after I understand the President Xi Jinping's 21century Belt-Road Initiative plan, I found this is the biggest project in the world and biggest service for human in history based on friendly relationship and peaceful, And I strongly find feeling made plan that as soon as possible apply for the postgraduate study in one of the universities of China. At the end of 2017 and beginning of 2018 I applied for postgraduate of study.
Regarding learning Chinese language in the first year, I have coordinate with Chinese embassy in my country and CSC. Finally, Zhongnan University of Economic and Law has accepted my application master of Political Economic in Chinese taught program. At first time, my families and some friends did not agree that I change my major from English taught program to Chinese taught program, they believe that Chinese language is very hard language in the world and you cannot pass the exam of HSK and you will face in many difficulties in China. I answered them, if someone has interest in something, with little hard working can receive his/her ambition, there is nothing "impossible" in the world, everything is "possible" just need little hard studying and I have believed myself that I can do it.
On 5 September 2018 I came to China Wuhan at Zhongnan University of Economic and Law. When I arrived in university, I didn't know anything about Chinese language even I didn't know how to say hello in Chinese. In two semesters, I have to pass HSK4 with the score of more than 180. I started learning Chinese language normally joining all classes and doing all homework and also I was the monitor of our classes. After the first six months, I failed the HSK4 exam, but I was not even a little disappointment because I had believed on myself that after a short break and studying hard, I could pass the exam. Finally, in the second exam, after learned Chinese language seven month and a half, I passed HSK4, and on September 2019 I started my major (Master of Political Economic) classes in Chinese taught program with Chinese students. And Now is my last year here, everything goes well and my major classes scores are also high.
My Experience and views during COVID-19 pandemic in Wuhan
At the first week of the outbreak of COVID-19 in Wuhan, on January 23, 2020, the central government of the People's Republic of China quarantined Wuhan and other cities in Hubei Province to prevent the spread of the virus and 11 million people had been quarantined in Wuhan. From the very beginning of the pandemic, the Chinese government took serious measures, for example, stopped all traffic in Wuhan city, started patient tracking by giving information to the people to wear mask seriously and keep social distance. Chinese government tried to reduce the number of new infections to 0 by imposing strict 76-day quarantine in Wuhan and testing millions of people.
During the quarantine, the food and groceries were delivered to the door of homes by online ordering, schools and many shops were closed, and the streets were virtually empty of cars and people.
Build two hospitals in less than two weeks
It was amazing for me to feel that how Chinese speed was so fast. They built two hospitals to deal with Covid-19 virus in less than two weeks. One of these hospitals with a capacity of one thousand beds was built within 6 days and the second hospital with a capacity of 1,300 beds was built within 10 days.
In addition to these measures, the government provides extensive help to the people of Wuhan, Chinese and International students who were in the dormitory of their school during quarantine, providing them with food and supplies, sending doctors and nurses to more contaminated areas, etc. At the same time, the Chinese people with their unity and solidarity did cooperation with their central and local government.
With the partial control of the Covid-19 virus in China, The Chinese government has started humanitarian aid that has been generously provided and sent medical aid to more than 100 countries around the world.
Me and Pandemic in Wuhan
After the outbreak of the Covid-19 in Wuhan, this city came into the focus of the world. For a time, in domestic and foreign news rumors spread. The fake news caused panic to the international students' families, and many countries decided to evacuate their students from Wuhan city. I decided to stay in Wuhan and came to the formal and social media of China, Afghanistan, Tajikistan, Iran and Germany against the rumors and told them what was fact and real. I interviewed with them in Chinese, English, and Pashto and in Persian language. In the competition of essay by the China Scholarship Council (CSC), my article published in the book of "Experience China-Our Anti-Pandemic Story", and in the book of "Study in China" and also in lots of news websites and international website news of China.
Summary of my view on China
China is an optimistic nation that looks forward and has made great and unbelievable progress in the last 30 years, Chinese people are really hard working, friendly, polite and amazing.
As I read the history, I found that, China never thought of dominating or sacrificed the interests of others for his own advancement. China is not the creator of problems and also not afraid of problems. China government has fulfilled the aspirations of one billion and four hundred million people and created jobs for them. This is one of the great services for the human in history of the world. And China's progress has created more opportunities and choices for developing countries. President Xi Jinping's foreign policy strategies and policies are a pure opportunity for the world, and it has created a sense of security and peace for the people. I agree with such a great theory which people of the world lives in the peace and friendly relationship with having a good life.