Notification: Moving to the New Dorm (China Pharmaceutical University)
Views:904 Time:1/23/2020 11:18:55 AM
Time
August 22th -30th, 2019
Who shall move
Student residents (except those graduating/on study extension/dropped out/or otherwise scheduled to check out) who will continue to study at CPU:
A7A8 will surely be revoked. Whether and when G11 will be revoked is undecided, therefore the School of International Education formulates Plan A and Plan B.
Plan A: If G11 is not revoked, then all A7A8 and XWM campus residents shall move (except those "Who shall not move"). In this case, residents in G11 may remain in their current rooms and the fees standard remain the same, but may also apply to move to new building before July 4 (in written). But for this time we won't consider A7A8 and XWM residents' application moving to G11.
Plan B: If G11 is revoked, then all students must move.
Who shall not move
Postgraduates whose labs are in XWM campus (already approved by supervisor before May 30) may retain the current room.
Location of New Dormitory
Jiangning Campus, north to the clinic, 1F-6F of Building #1, and 5F-6F of Building #2.
Sample Room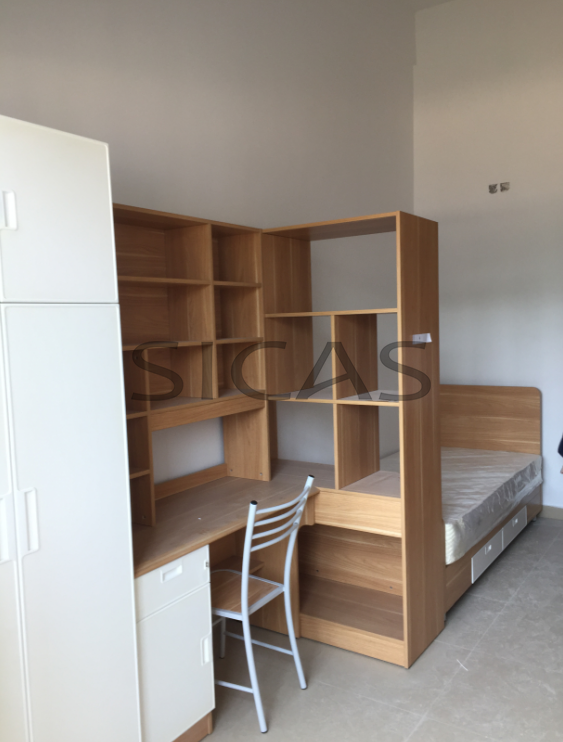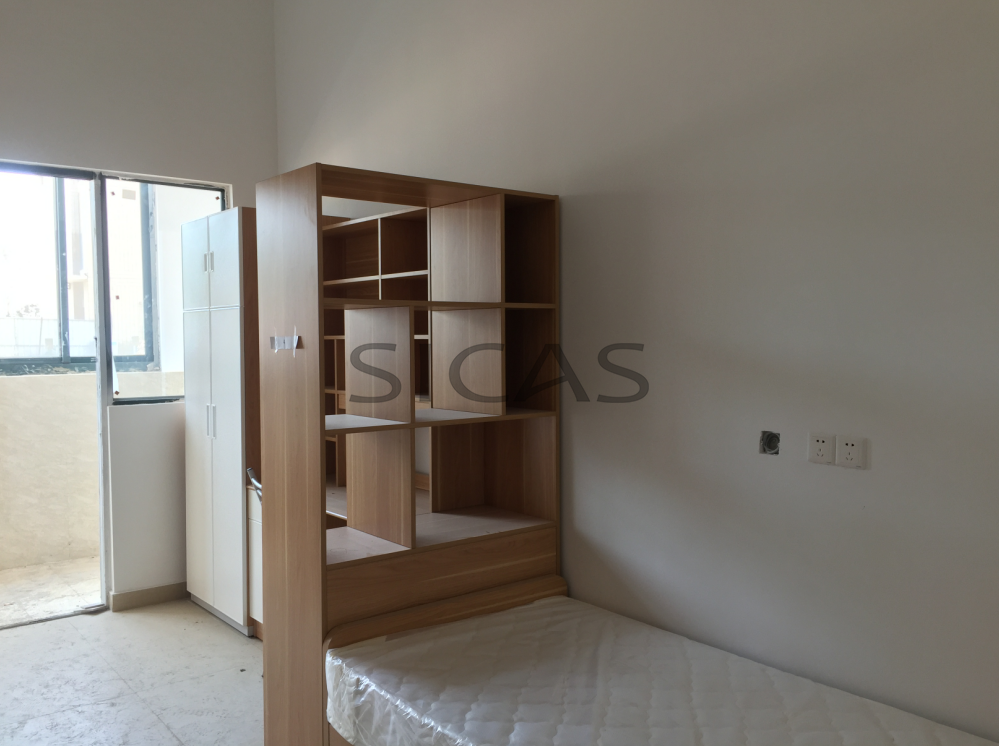 Facilities
All the rooms are double rooms with independent balcony. There will be public kitchens on each floor and laundry on 1F of Building #1. There is elevator, but not sure to put into use at the time of moving.
Single Occupancy
Except PhD candidates who will either retain single room (Plan A)or designated single occupancy (Plan B), all other students will have double occupancy by default. When all the moving and placement of new students is done, single occupancy may be provided based on availability.
Roommate matching
The current roommate arrangement will be maintained. Current and potential single occupancy Master's and Bachelor's candidatesmay register together with ideal roommates (see the Appendix: candidate pool) before July 4, or the School will find you a roommate of the same gender. Students not in the candidate pool please do not change/match roommates yourselves.
Floor arrangement
Females/Males will be designated on different floors.
Two roommates as one unit, and all randomly distributed.
Building #2 will be given first priority, then Building #1 from low to high.
Off-campus residency
Degree candidates second-year and up, if accumulative attendance is above 80%, may apply for living off-campus, with: valid contract, Chinese owner's ID and completed checking-out form before July 4, otherwise it is deemed to continue living on-campus and accept the School's arrangement.
Students currently living off-campus, except those on study extension, may apply for living in the New Building before July 4, sign the contract and pay the fees online.
Fees standard
The fee for new dormitory is ¥7200/year (for students enrolled September 2018 and ever after), and students enrolled before pay according to old standard. The fee for G11 and XWM remain the same. Please complete online payment ASAP. Any difference fee (if had) will be charged/refunded before graduation or added to/deducted from your next payment.
Free Electricity
Free electricity remains the same. Students who are scheduled to move do not charge too much before you move. Unused electricity cannot be transferred to another room technically.
Notifications
Room arrangement form will be published before Aug. 22. All students scheduled to move must move between Aug.22-30. If you cannot come back on time, please authorize a fellow student in written, to return the key and move the luggage, or send the key back to doorkeeper's custody before leaving.
School-purchased refrigerator will not be moved to the new room temporarily. Please take out all the food from the school-purchased refrigerator, wipe it clean, and mark new room number and users' Chinese names. Leave the refrigerator in the old room and the property will take charge, moving them to the new room accordingly, and still to the same user as before. The rest of refrigerators will be randomly distributed later on. Under all circumstances, do not move or abandon the university-provided utilities in case of compensation or penalties.
Please take care of your personal belongings. Unclaimed personal belongings will be recycled by property.
Appendix:Student pool

candidate pool.xlsx