The Average Cost of Living in China
Views:630 Time:1/26/2018 11:15:03 AM
The exchange rate: USD/CNY 1 dollar=6.09 RMB CNY/USD 1 CNY=0.1641 USD
Although prices in China are rising, the cost of living still compares favorably to most industrialized countries. You will be amazed by how comfortably you can live and how strong your purchasing power is.
You can afford a lifestyle you are unlikely to be enjoying at home: get a housekeeper, travel every month, enjoy frequent restaurant meals, massages, and nights on the town. Even wear tailor-made clothes!
Eating local food and buying product from the Chinese markets will give you an amazing insight into the Chinese diet and a glimpse at traditional Eastern medicine.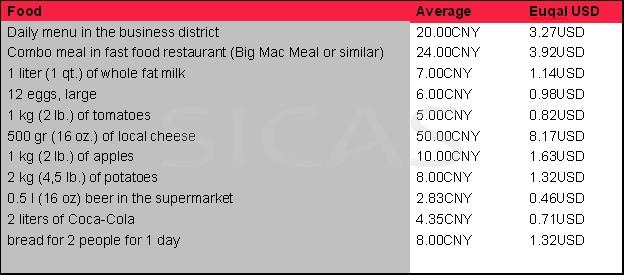 China has excellent, yet inexpensive, public transport and even taxi rides are quite reasonably-priced, if sometimes harrowing. Chinese people often commute by bicycle, but this mode of transport is only for the bravest of foreigners.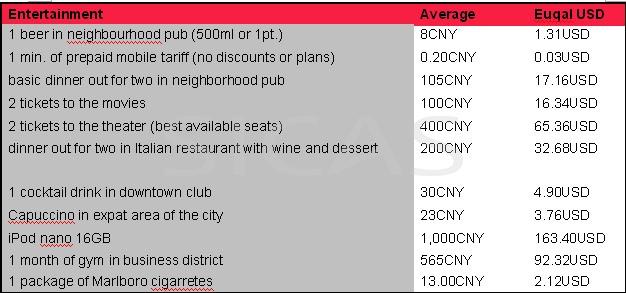 Note: All cost of living in China estimates are approximate averages for large Chinese cities. Prices do change and vary from location to location.
---
Click here to start your application.
Contact us if you are interested in studying in China
Whatsapp: +86-15318861816
Email: service@sicas.cn
---
Read also:
Hot Cities for Learning Chinese.