My First Two Days in Jinan, China
Views:949 Time:1/24/2018 10:43:04 AM
Hi, I am Shakhzod Kurbonov from Uzbekistan. I am studying Civil Engineering in University of Jinan. My Chinese classmates give me a new name Prince. I like it very much. I have just been to Jinan in one week and let me share my first two days with you guys.
I arrived in China on the afternoon of 4th Oct all by myself. I didn`t worry because I booked SICAS Plus Service and I knew somebody would pick me up , guide me to my University and arranged other things for me.
When I walked to the airport exit I heard a girl calling my name with a big smile. To my surprise she talked to me with fluent English. She has had already rented a apartment for me and took me there. It was late and I wanted some rest. Joe said bye to me and told me she would go with me to buy SIM card tomorrow.

the room is clean and I have a TV and free Wifi
The next day morning, Joe waited me at the front of my apartment. We took a bus and went to the china mobile to buy a phone and the SIM card which can open the international long-distance service.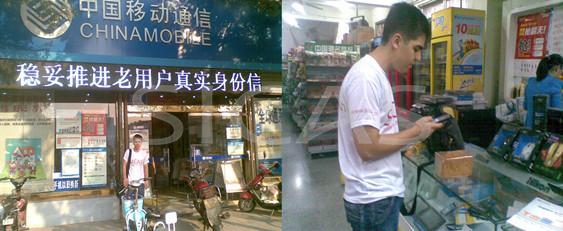 Joe companied me to
China Mobile Store
In the afternoon, Jow showed me around our school. I met many foreigner students their. We had dinner in school canteen. I tried dumplings with chopsticks and the feeling is fantastic.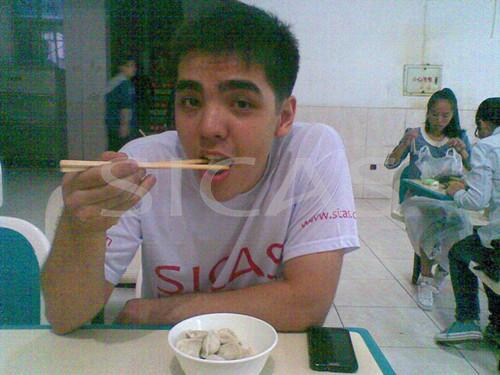 My first time to eat dumplings with chopsticks
This is my first two days in Jinan. If you are interested in the city, come and contact with me, I can tell you more interesting stories.