Zhengzhou University Has Offically Opened for Online Application on SICAS
Zhengzhou University has been officially approved by SICAS to put many programs online for registration!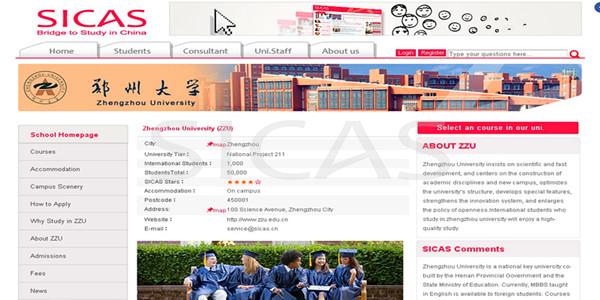 Zhengzhou University insists on scientific and fast development, and centers on the construction of academic disciplines and new campus, optimizes the university's structure, develops special features, strengthens the innovation system, and enlarges the policy of openness.International students who study in Zhengzhou university will enjoy a high-quality study.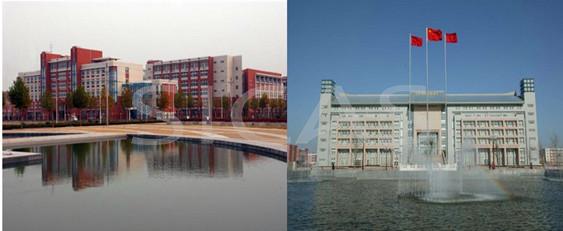 Zhengzhou University is a national key university co-built by the Henan Provincial Government and the State Ministry of Education. Currently, MBBS taught in English is available to foreign students. Courses conducted in English on the master's degree offered to you vary from stomatology, internal medicine, neurology to emergency medicine. Doctoral degree courses such as clinical medicine, internal medicine, oncology etc. are taught in English as well.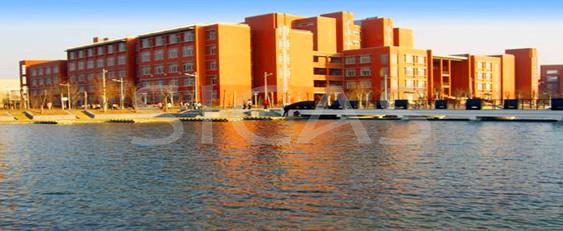 In recent years, teaching Chinese as a foreign language develops rapidly in Zhengzhou University. CTCFL has not only brought up a number of overseas students around the world, but also has formed the solid cooperation with universities and institutes abroad, such as the frequent exchange activities with Kyungsung University in Korea, Kyungpook University in Korea, Irkutsk State University in Russia. Except teaching the students from these universities Chinese language and holding short-term Chinese Courses, CTCFL often send teachers to these universities to undertake some tasks of teaching and spreading Chinese language and culture.
Zhengzhou University sincerely welcome students from all over the world to study in ZZU.